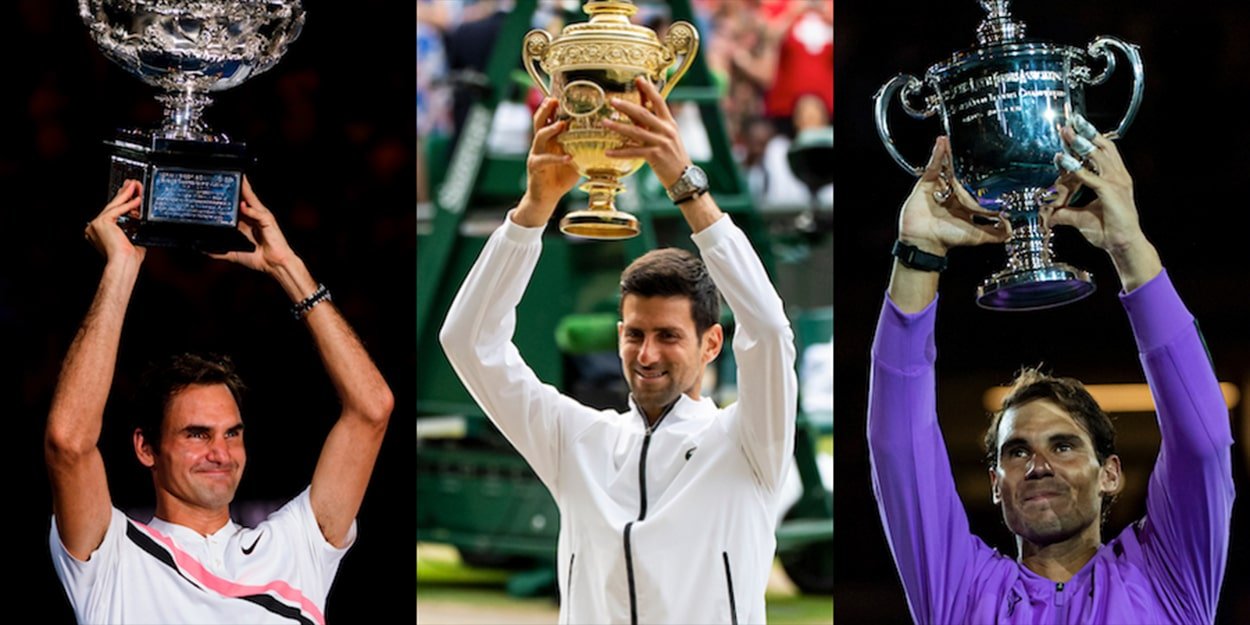 Rafael Nadal: 'Roger Federer, Novak Djokovic and I did beautiful things together'
Rafael Nadal says he, Roger Federer, and Novak Djokovic have done 'beautiful things together' for tennis.
The Big Three have been a supremely dominant force in tennis, winning an astonishing 57 Grand Slam titles between them.
Since 2004, only Andy Murray has been able to wrestle them from the top of the ATP rankings, and that has naturally produced big rivalries between all three.
And, while those rivalries have at times appeared to get personal, Nadal says he is proud of the history they have written together.
"We have been here for such a very long time, since 2005 we have been competing" Nadal said, as quoted by Tennisbuzz.
"Of course I'm very proud and happy to be part of this moment of our history of our sport.
"[It has been] a very positive rivalry, honestly. I always had a great relationship with most of my competitors on tour.
"And with the both of them, Novak [Djokovic] and Roger [Federer], I think we always have a good relationship and a lot of respect.
"We did beautiful things together, and important things for our sport.
"In terms of professional tennis career, we push each other to be better.
"When you have someone that is doing things better than you, it gives you a clear way about what you need to improve to achieve your goals.
"That's what happened between Roger and I at the beginning and later with Novak. I enjoy the challenge to try to be competitive with everyone."