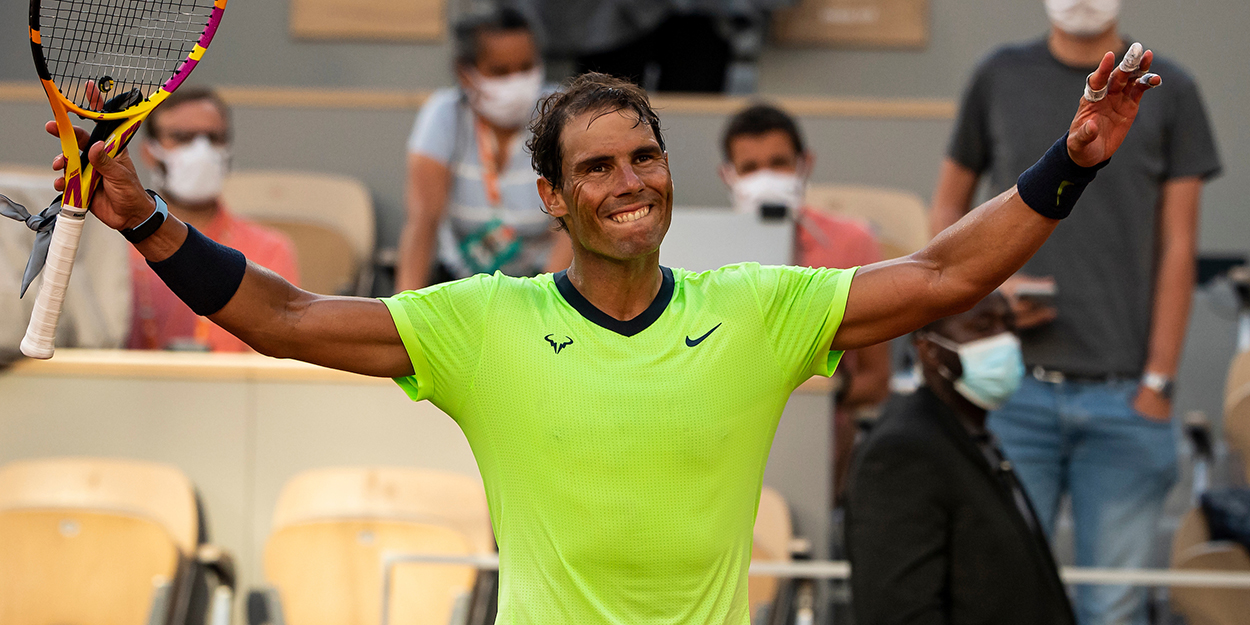 'Rafael Nadal is unbeatable,' says former world number one
Mats Wilander says Rafael Nadal showed he was 'unbeatable' as he beat Diego Schwartzman at the French Open.
Nadal dropped his first set of the tournament against the Argentinian, but he produced a stunning final half hour to take total command and book his place in the semi-finals.
And, according to Eurosport expert Wilander, that bouncebackability perfectly illustrates why the Spaniard is so formidable.
"It was a close match, for sure," Wilander said. It's amazing that Diego Schwartzman has this ability to play against Rafael Nadal – being that he is pretty short and he generates so much power and he bothers Rafa so much.
"It was an incredible level until the end of the third set and then Rafa just goes another step above and you just can't stay with him. This match tells me Rafa is unbeatable.
"I think it was good that he was tested today and it was important to lose a set to feel like he has the confidence to come back.
"I feel like Rafa found out today just what Novak found out against Mussetti, that you cannot be too passive from the beginning.
"Of course this is the hardest thing in tennis to do, and I'm speaking from my own experience – at the beginning you just don't want to make mistakes and if you are playing an opponent like Diego Schwartzman it's not really good enough to play the whole match like that.
"Rafa is good enough to solve the problem, he now knows he needs to start more aggressively in the semi-finals."
Watch Roland-Garros LIVE on Eurosport and Eurosport App