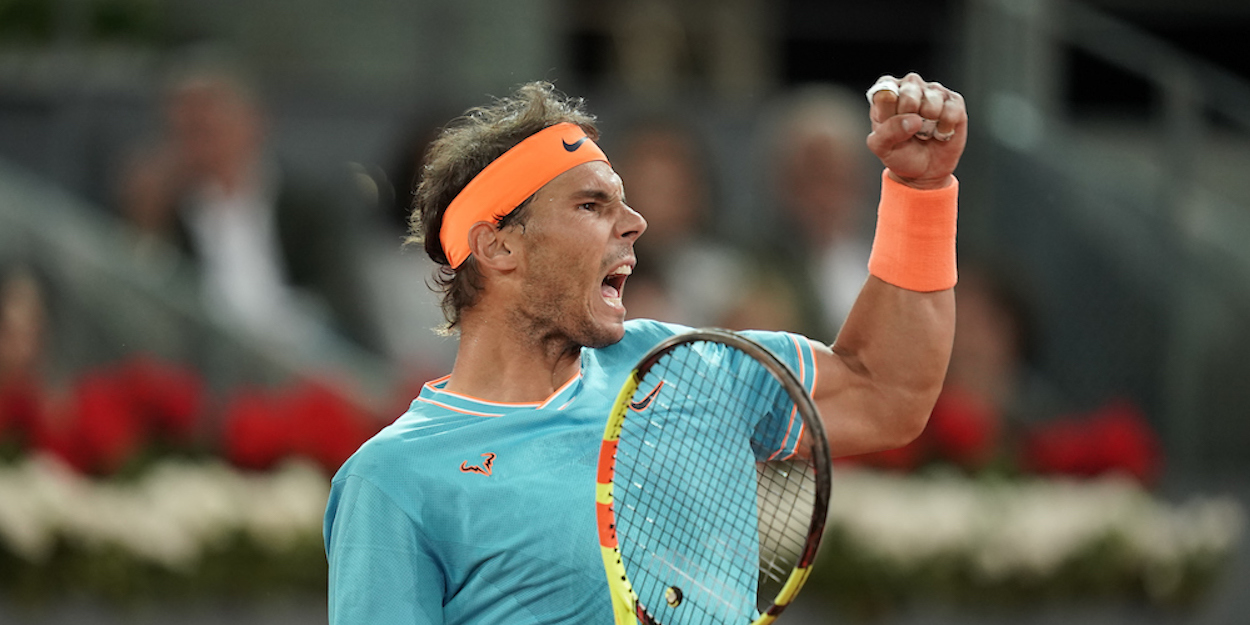 'Rafael Nadal is such a good role model,' says top ATP star
Dominic Thiem believes Rafael Nadal distinguishes himself as 'a good role model' due to his constant desire to improve.
Nadal will turn 35-years-old during the French Open – a tournament he will enter as the overwhelming favourite after already claiming an astonishing 13 titles at Roland Garros.
He is also the top seed and favourite at the Madrid Masters this week, and Thiem says the Spaniard's longevity is not an accident.
"I think he's constantly improving his game," Dominic Thiem told the press in Madrid when asked about Rafael Nadal.
"I first played in Buenos Aires in 2016, so over five years ago. Oh no, seven years at Roland Garros.
"I think since then he's improved every part of his game. It's also what you need to do to be successful each new year.
"That is why he is such a good role model."
No one has won more Madrid Masters titles than the five that Nadal has managed, although he will be searching for his first championship there since 2017.
The tournament was not played last year due to the Covid crisis, with Stefanos Tsitsipas ending his hopes in 2019 at the semi-final stage.