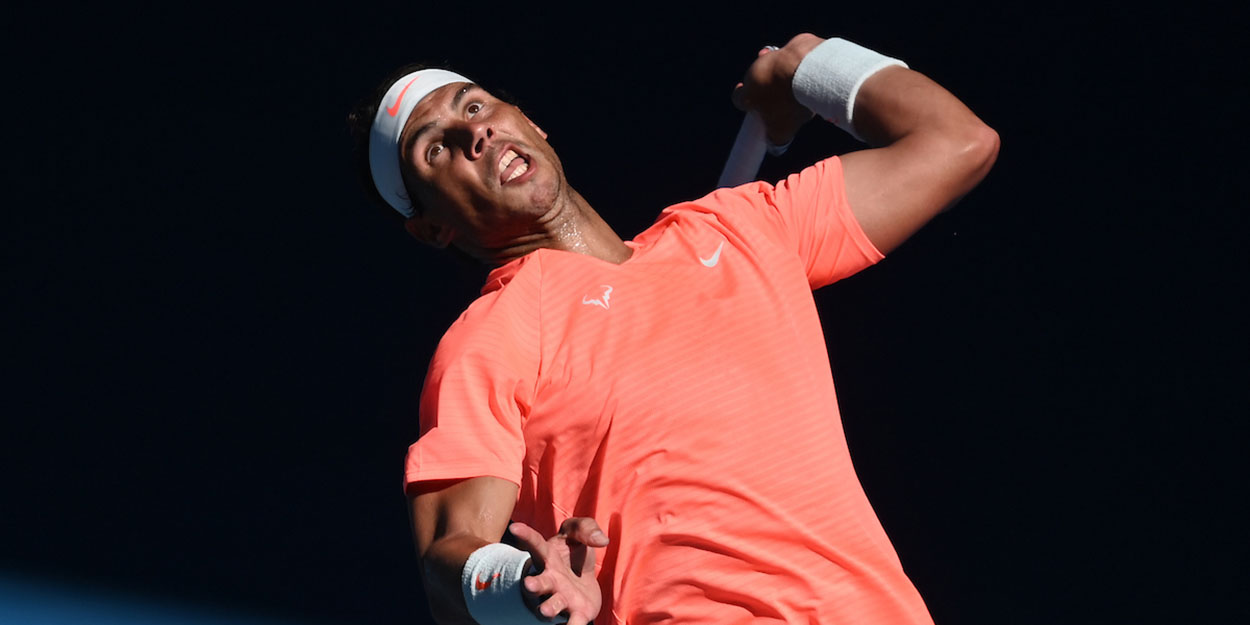 'Rafael Nadal is going to push himself to the limit,' says Mats Wilander
Rafael Nadal puts himself at risk of minor injuries because he never allows his intensity to drop, says Mats Wilander.
Nadal came into the Australian Open without any competitive build-up matches due to sustaining a lower back injury in practice.
After the match, Nadal described the injury as 'day by day,' but Eurosport expert Wilander thinks it could be a result of him needing to push himself to the limit, particularly when away from his favoured clay surface.
"His past injury issues ahead of the Australian Open could come from the fact he has to work on hard courts for a couple of months getting ready for Australia, that's the first thing," Wilander said.
"You would think he would be more injured during the clay court season because he plays so many more matches, we know Rafael Nadal likes to play a lot of matches, likes to get his confidence.
"Maybe when he trains, I can see also that he pushes himself harder because he needs that confidence and he needs to be out there.
"We have seen him during tournaments hitting ball after ball after ball and the other players don't do that – he works really hard, even during majors.
"It could be a combination of hard courts and practising, needs more repetition and pushes himself hard.
"This is Rafa Nadal, this is what he has done throughout his whole career and he is going to push himself to the limit."
Watch the Australian Open live on Eurosport and Eurosport app