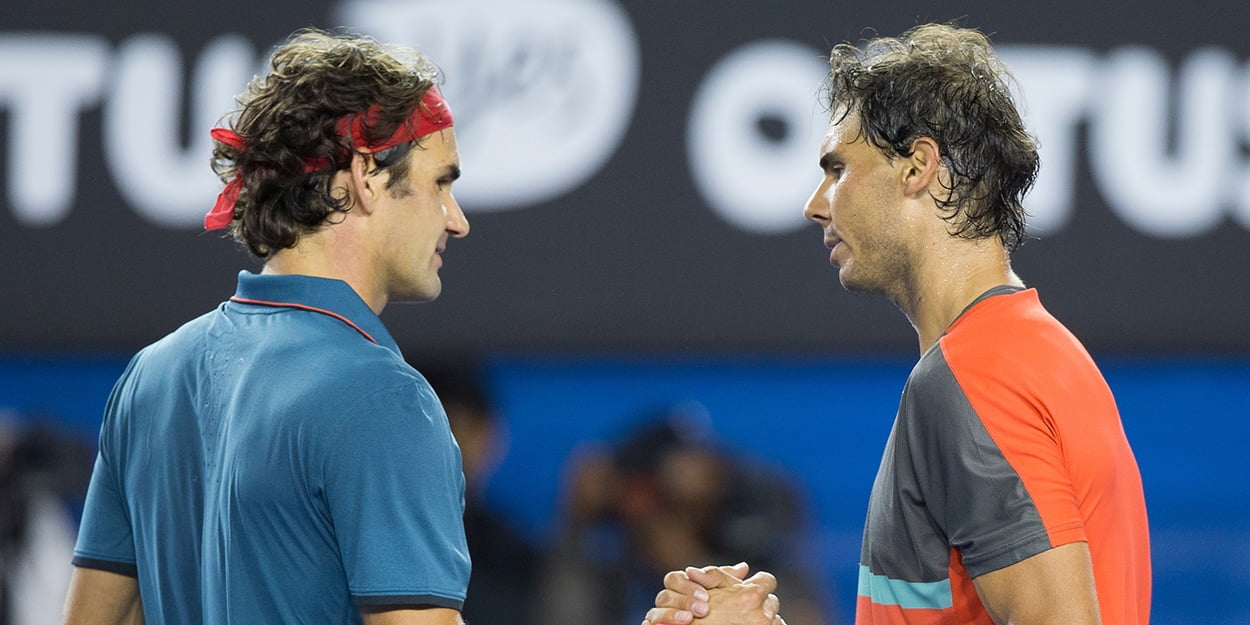 'It is a thrill to watch Rafael Nadal and Roger Federer,' says former F1 champion
Former Formula 1 world champion says it has been a 'thrill' watching Roger Federer and Rafael Nadal play tennis.
Federer and Nadal have won 20 Grand Slams each during their careers, more than any other man in the history of the sport.
the fact they have done it whilst competing against each other in the same era, though, is what 2009 F! world champion Button is most in awe of.
"I have been at Wimbledon a few times and I just love the atmosphere of the event," Button told Tennis365.
"Then you get the duel on the court when two players are looking at each other and doing battle. It's just great.
"It's obviously very different from my sport and while it is an individual controlling his own destiny, the challenge on a tennis court is so different."
"Ask me to pick between Roger Federer and Rafael Nadal and I just can't do it," he added. "They are both just unbelievable sportsmen and we have been privileged to watch them down the years.
"It feels like they have been there forever and it is two decades that we have all been watching them. To see them so competitive at this stage of their careers is just amazing.
"When they both reach a final of a tournament, there is such great respect between them and it is a real thrill to see them go at it, given the history they have."
Button also added that Novak Djokovic and Andy Murray must not be lost in the conversation either.
"Djokovic is also an incredible champion. He may have done a few silly things down the years and attracted some negative publicity, but he is a wonderfully skilful sportsman.
"I also have to say a few words about Andy Murray. He has been a great guy to watch down the years and to compete with those three great players and win as much as he has done in his career has been a wonderful achievement."