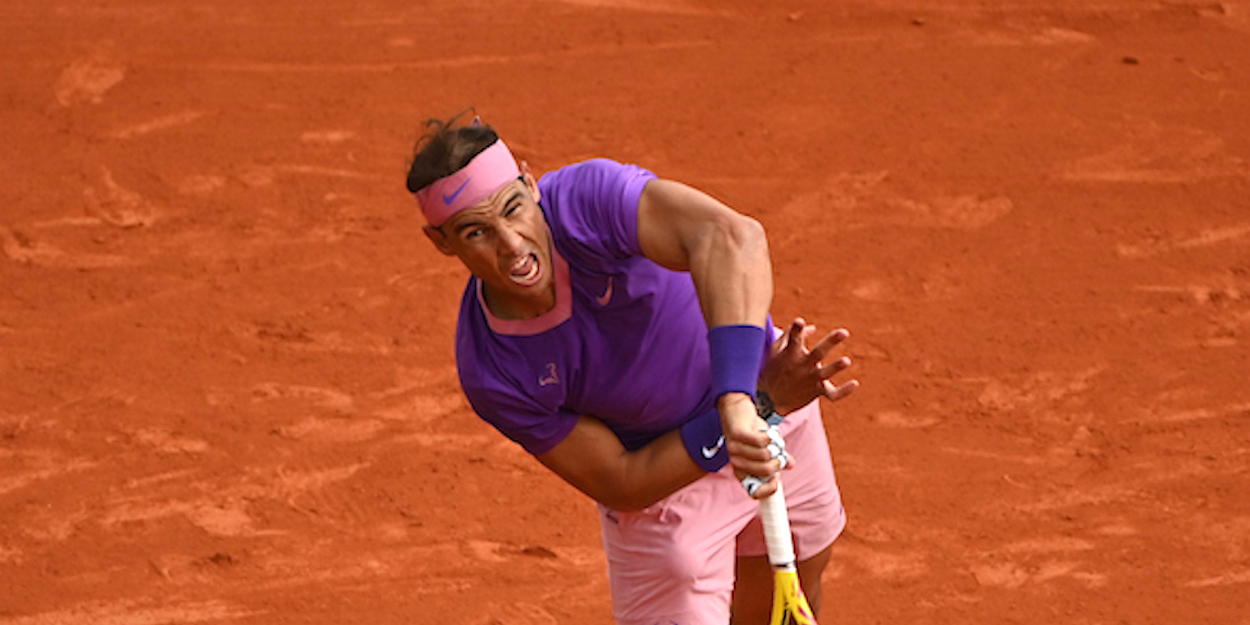 Rafa Nadal ranks 109th on clay for key stat identified by expert
Rafa Nadal is the hot favourite going into the 2021 French Open but will his relatively poor performance in one key element of his game be his downfall this year?
"Rafael Nadal is the greatest clay-court player tennis has ever seen. He won his first title on clay in 2004 and has gone on to dominate clay-court tennis ever since. He has won ten or more titles at Roland Garros, Monte Carlo Masters, Rome Masters and the Barcelona Open. Due to his dominance on this surface, he is commonly known as the "King of Clay". But what part of his game actually make him the best on this surface?
"To discover this we can look at Nadal's all-time ranking for key match metrics, since official tennis data became available in 1991. Quite surprisingly Nadal only has the 109th best first serve on clay! But he does have the highest percentage of points won on second serves. What this means is that it is very difficult to attack Nadal's serve. He also does quite well on saving break points. Here he is the 6th best all-time. Unsurprisingly Nadal is not easily broken.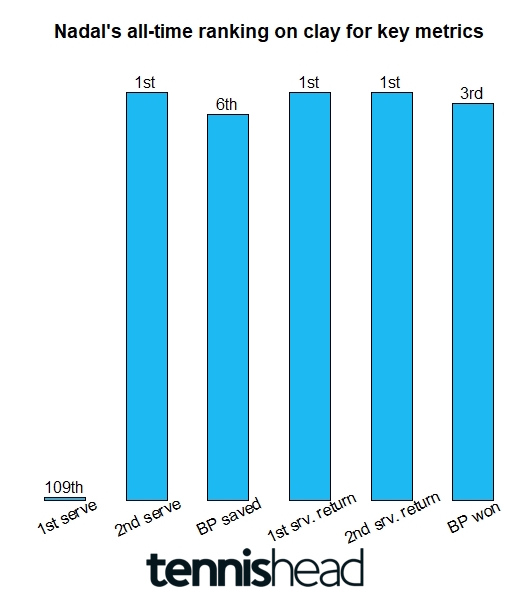 "Where Nadal really stands out, is on return. He is the best for first serve return points won and also has the highest percentage of points won on the second serve return. He is also extremely clinical when he has a break point chance. He is third all-time for break points chances converted. Nadal puts you under tremendous pressure on your own serve and when he gets a chance to break, he more often than not takes it.
"Rather surprisingly Nadal does not have a very effective first serve on clay. But it is of no surprise that Nadal dominates his peers on his favourite surface, when it comes to the return of serve. This along with his effective second serve and being clinical when he has his chances, is what makes him the "King of Clay". It is rather unlikely that tennis will ever see such dominance again."
Luka Elliott has a B Com in Economics & Statistics from the University of Cape Town where his thesis was titled "Engineering Features for Tennis Match Outcome Prediction in a Statistical Learning Framework". He now writes for Tennishead focussing on how statistics effect the outcome of ATP matches