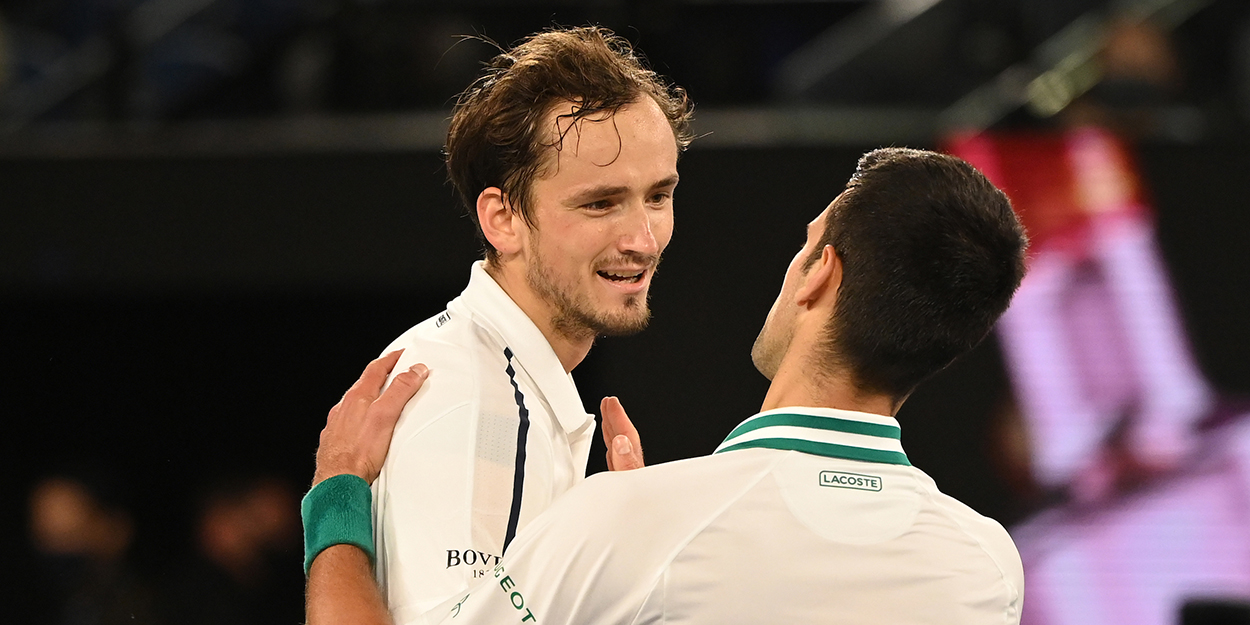 'Rafa Nadal is amazing in defence, but Novak Djokovic gives you no time to think,' says Daniil Medvedev
Novak Djokovic is tougher to play than Rafa Nadal because he takes away your time to think, says Daniil Medvedev.
Medvedev lost the Australian Open final to Djokovic on Sunday, comprehensively outclassing the Russian in straight sets.
It was Medvedev's second attempt to win a Grand Slam final, with his first ending in a deciding set defeat to Nadal at the 2019 US Open.
And, when asked how the two legends compare on court, Medvedev explained what makes Djokovic so good.
"Rafa Nadal gives you more time to think on the court. He's amazing in defence and with his forehand.
"You think you've won the point and you get mad. But at least you have time to think, to adapt.
"Against Novak Djokovic, I wanted to do different things, but he deprived me of time for that, he took the advantage in everything, very quickly."
Despite failing to win his maiden Grand Slam title, Medvedev still emerged from the Australian Open with a career-high ranking of number three in the world.