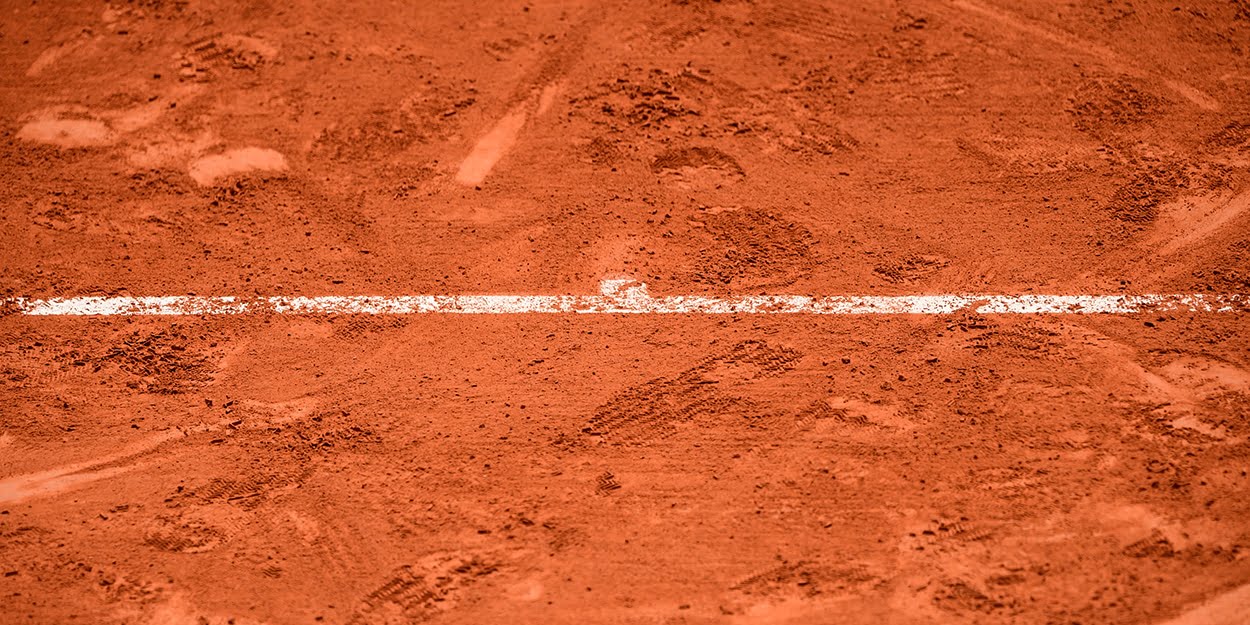 Queens of Clay
Arantxa Sanchez Vicario boasts the most match wins on clay, while Chris Evert won the most titles on the surface. Monica Seles and Justine Henin both won three consecutive French Open titles, but Steffi Graf has the most wins at Roland Garros
We select 10 of the best female clay court players of the Open Era, including Sanchez Vicario.
10 Maria Sharapova
With all four major trophies sitting on her mantelpiece it's hard to argue Sharapova has a favoured surface. But two wins and a runner-up spot at Roland Garros between 2012 and 2014 suggest the red dirt may be where the Russian poses the biggest threat. Seven WTA Tour titles, placing her fourth on the list of current active players, further enhances her status as one of the best in the game on clay.
9 Serena Williams
No top 10 list would feel complete without Williams, who along with her three French Open titles, also holds 12 career tournament wins on clay-the most of any current active player. Her position is limited though thanks to an inconsistency on the terre battue courts of Paris, and a number of first week defeats between her first title in 2002 and her second in 2013 still suggests clay has never been an entirely comfortable surface for the world No.1.
8 Sandra Cecchini
Cecchini only won 340 career matches in her fifteen years on Tour, but 240 of them came on clay, placing her fifth on the all-time list. Ten tour titles (the Italian only won twelve in her whole career) underline her credentials as a genuine red dirt specialist and all of her eleven doubles titles were on clay. She never made an impact at the Slams, however, never going further than the last eight at Roland Garros.
7 Conchita Martinez
Along with Cecchini, the only other player in this list to never win the French Open, Martinez reached the final in 2000 only to lose out to home favourite Mary Pierce. But 19 career titles on clay helped the Spaniard to rack up 294 victories on the surface by the time she hung up her racket in April 2006. Unlike many others of her generation, Martinez can boast a positive career head-to-head record on clay against Martina Navratilova.
6 Martina Navratilova
Given her intense rivalry with Chris Evert and the overall nature of Navratilova's career figures, it is perhaps surprising she only won two French Open titles. Then again, in four further visits to the championship match it was only ever Evert and Steffi Graf who stopped her adding to her trophy cabinet. She was more of a force in the doubles, claiming the top prize in Paris on seven occasions.
5 Monica Seles 
Fourteen clay court singles wins, three French Opens, and an 85% win rate on clay made Seles a constant threat to the big guns throughout her career. Seles owned Phillippe Chatrier and the surrounding courts at the start of the 90s, taking home three successive titles between 1990 and 1992 and at the age of 16, she remains the youngest to lift the Coupe Suzanne Lenglen in the French capital.
4 Arantxa Sanchez Vicario 
As well as winning 19 singles titles on clay, Sanchez Vicario also reached a staggering 18 finals, demonstrating an unrelenting consistency which included three French Opens in 1989, 1994 and 1998. She also has the honour of standing above Chris Evert in a clay court career statistics graphic, the Spaniard's 342 match wins is the best of all time – 30 more than her American counterpart.

3 Justine Henin
Half of the Belgium's career titles came on clay and on the four occasions the former world No.1 reached the Roland Garros final she went on to lift the trophy. In 2006 and 2007 she won consecutive titles in Paris without dropping a set, an Open Era record that is yet to be matched, to make it three straight French Open successes. An 85% win percentage on the surface places her third on the all-time list.
2 Steffi Graf
The German's record was pretty imperious irrespective of the nature of the court beneath her feet, but six French Open titles and thirty two tournament wins means the former world No.1 was without a doubt one of the best clay court players to play the game. Graf collected 273 victories in the course of her 17-year career, and nobody in history has more match wins at Roland Garros (84).
1 Chris Evert 
With the highest win percentage on the surface in the sport's history (93.98% with 312 wins), it's impossible to not have Evert at the top of the list. No one, before or since, has won more singles titles at Roland Garros. Her seven triumphs in Paris came across a 12-year span in which she successfully defended her crown on three occasions and in 1974 she even had time to win the French Open doubles title too.