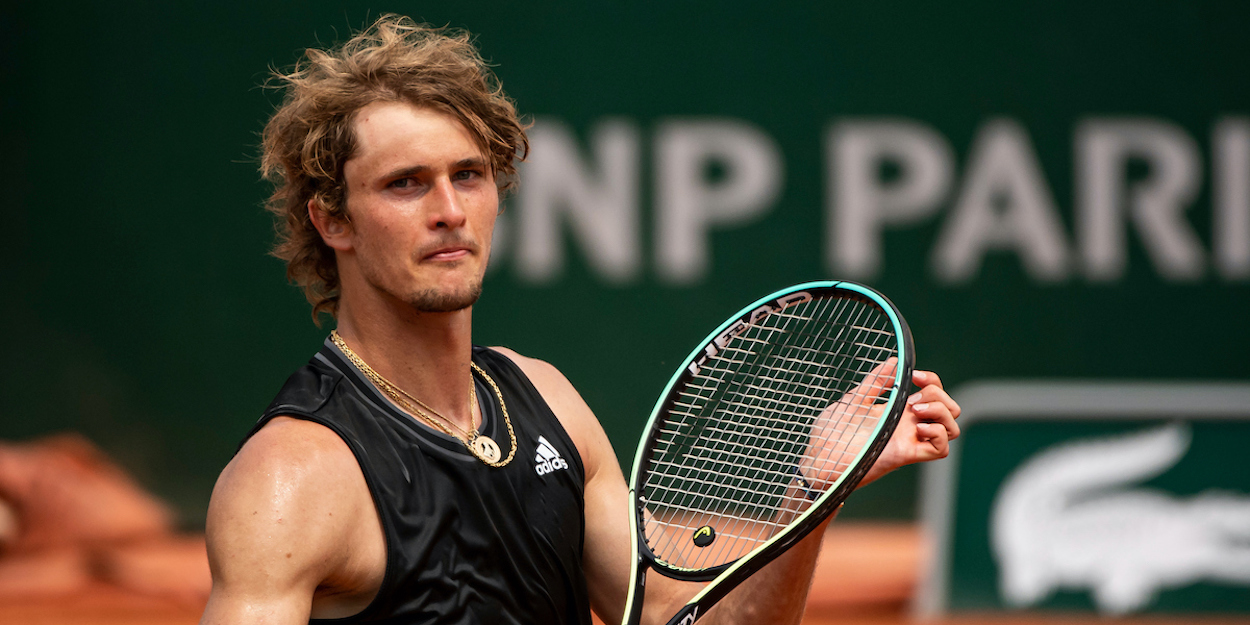 Preview: Will Tsitsipas or Zverev reach their first French Open final?
Stefanos Tsitsipas and Alexander Zverev have already had huge success in their careers, but neither have reached a French Open final or lifted a Grand Slam title.
The pair, who are arguably the two biggest challengers to Novak Djokovic and Rafael Nadal, will face off on Philippe-Chatrier on Friday in what promises to be an absolute classic.
The semi-final between the pair will feature the youngest combined age (46) between semi-finalists since the Australian Open in 2010, when Andy Murray defeated Marin Cilic. It is also the most youthful French Open semi-final since 22-year-old Nadal ousted 21-year-old Djokovic in 2008.
Although Tsitsipas is the favourite to reach the final, Zverev has the psychological advantage having reached the US Open final in 2020, where he eventually fell to Dominic Thiem in five sets.
Tsitsipas on the other hand, has failed to reach the final in any of his three semi-final appearances.
The German also has more experience of winning the biggest tour events with a total of 17 titles compared to seven for his Greek opponent and the 24-year-old believes he can finally make his Grand Slam breakthrough.
"For a long period of time I was winning ATP Masters 1000s, the ATP finals, but I couldn't get quite deep in Grand Slams," Zverev reflected.
"I was putting bricks on myself. In a way, I was not performing to the level that I was in other tournaments. I was not playing the same level. I was very [impatient] with myself."
Zverev won his first ever meeting against the 22-year-old in 2018, as well as his most recent on his way to the title in Acapulco this year.
However, the World No 5 has largely dominated the head-to-head, having recorded five consecutive wins in the interim, including victory in their only clay meeting.
Tsitsipas has been arguably the most in-form player this year, leading the Race to Turin with 38 match wins on the season and making his Masters 1000 breakthrough at Monte Carlo.
Coming into Roland Garros, the Greek was seen as a real contender to knock Rafael Nadal off his Roland Garros perch and so it's proved, with emphatic victories against the likes of Daniil Medvedev and Pablo Carreno Busta.
The Greek star, whose impressive movement and use of spin on both forehand and backhand, has had a mightily impressive clay court swing with 21 victories on the red dirt – more than any other player.
"Of course I'm playing [well], and I think if I keep repeating the process, keep repeating the everyday hustle that I put [in], for sure there's going to be a reward. And why not?" said the 22-year-old.
In a match that could come down to the finest of margins who will reign supreme? Will it be the big serve and forehand combination from Alexander Zverev? Or the spinning forehand and impressive movement from the Greek star?
Whoever wins will break new ground, reaching their first ever final on Parisian soil and facing one of the all-time greats for a chance to taste their first Grand Slam victory.