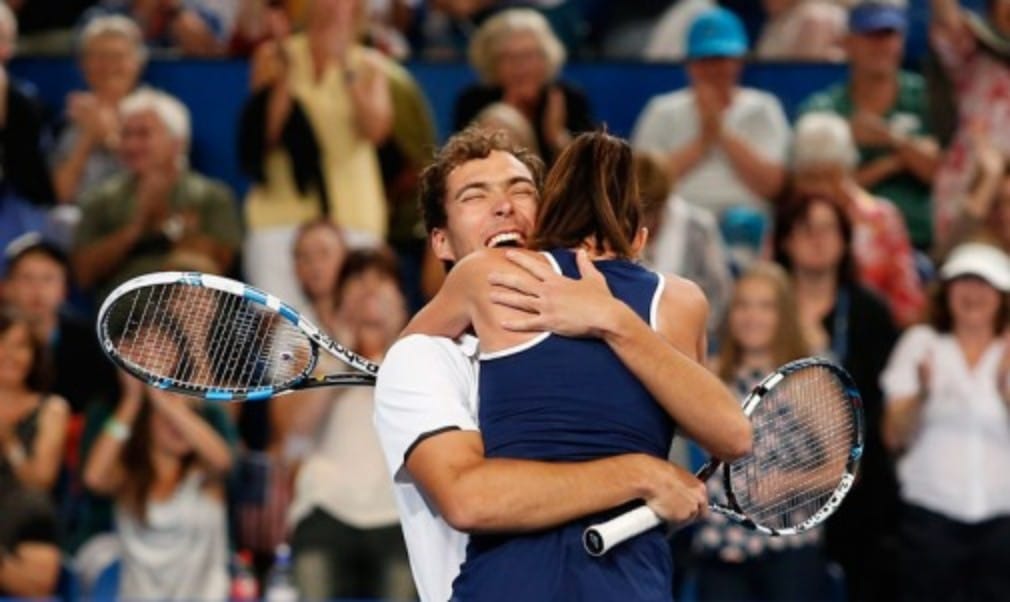 Poland win Hopman Cup
Originally published on 10/01/15
Serena Williams would have become the most successful player in Hopman Cup history if she had won the mixed team event for a third time but the world No. 1's hopes were dashed in a memorable final. Williams and John Isner had been the favourites to lift the trophy but instead it was Poland's Agnieszka Radwanska and Jerzy Janowicz who took the prize.
Williams struggled to find her form all week. In the early stages she complained of jet lag, but even after a week of competition in the Perth Arena the US Open champion was well below her best. Sheer willpower got her through her previous singles match against Lucie Safarova, but in the opening encounter of the final Radwanska was ultimately a decisive winner.
The first two sets were tight, but the world No .5 ran away with the third to complete a 6-4 6-7(3) 6-1 victory. It was a fine moment for Radwanska, who had never beaten Williams in their eight previous tour-level meetings and indeed had won only one set against her.
It was Williams' second singles loss of the week following her comprehensive defeat by Eugenie Bouchard. She will need to find a sharp improvement in her form if she is to be a serious contender to win the forthcoming Australian Open.
Isner was then left with the task of keeping the Americans in the final. The world No. 18 duly obliged, beating Janowicz 7-6 (10) 6-4 to set up a mixed doubles decider.
Williams and Isner had won all three of their mixed doubles in the group stages, but Radwanska and Janowicz were in no mood to yield. It was a highly competitive final, as demonstrated by lengthy discussions over one disputed point and by Williams smashing her racket in frustration after losing a vital rally.
Radwanska, clearly buoyed by her victory in the singles, played some excellent tennis, while Janowicz's power was crucial as the Poles won 7-5 6-3 to become the thirteenth country to lift the trophy. After the winning point Radwanska leapt into Janowicz's arms in a show of pure delight.
Hopman Cup Final
Agnieszka Radwanska (POL) def. Serena Williams (USA) 6-4 6-7 (3) 6-1
John Isner (USA) def. Jerzy Janowicz (POL) 7-6 (10) 6-4
Radwanska/Janowicz (POL) def. Williams/Isner (USA) 7-5 6-3