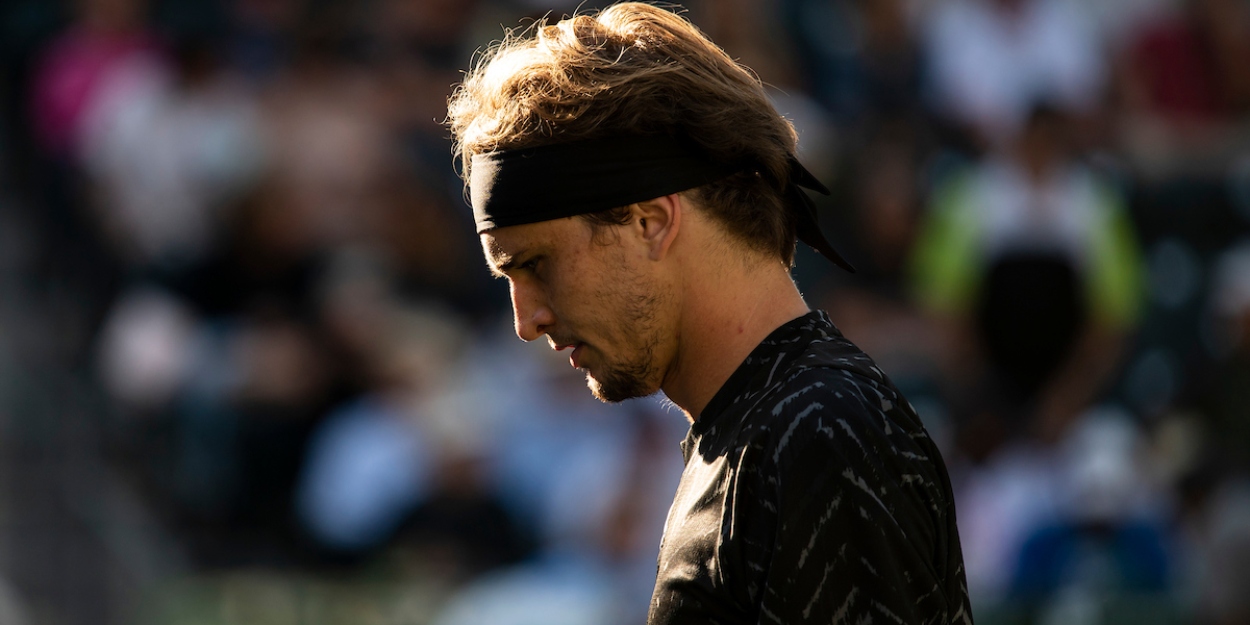 OPINION: Are night matches damaging the game?
The pressure is growing for more night matches and longer hours. What will be the impact of this for the players and the fans, as tennis is already an unpredictable game and history has been made with 5am finishes and matches spanning multiple days.
Surely it is not reasonable or realistic to expect players to arrive on court for their matches late in the evening and to play until 2 or 3 am and then revert to a daytime schedule less than two days later. The issue was raised again earlier this week in Paris at the Masters 1000 tournament in Bercy, when Cameron Norrie finished his match at 3.04 am. The tournament decided to run six matches a day on centre court and it only takes one match going over time and the whole schedule will be running past midnight every day. The Paris Masters is not alone in changing schedules and timings, that are turning the playing day into not far shy of a 24-hour event, with highlight matches running long after the fans have taken the last transport home, so they can head off to work at a reasonable hour and in a reasonable state, the next morning.
It feels as though tennis is doing itself no favours with either the players or the fans. In 2022, Wimbledon extended its' playing time until 11pm, Roland Garros introduced night sessions for the first time, resulting in Rafa complaining about it being too cold to play, at 1.25 am. Both the Australian Open and the US Open are running more night sessions than previously and with men's matches being the best of five sets, it only takes one five 'setter', and the night schedule will spin into an early morning one. As Tennishead knows too well, trying to find transport in Paris after 1am is not easy and waiting for the 7 train from Flushing Meadows back to Manhattan at 3am is one of life's zero fun experiences. It seems likely that fans will vote with their feet and great matches will be left poorly attended once 'tomorrow's day at the office' and the misery of late-night public transport are taken into consideration. It was only a few short months ago that Carlos Alcaraz played Jannik Sinner in New York at the US Open, and it turned out to be one of the matches of the year. Unfortunately, it finished at 2.50 am and was watched by a very small crowd at its conclusion.
Tennis has an inherent problem, in that, it is a sport which is not based on time but on the result. This inevitably means that it is impossible to predict how long a match will last and as players become better and fitter, there are fewer one-sided and quick matches taking place. The result is that the tennis day is becoming longer and as tournament organisers' look to extend the days into the evenings, to fit in more matches and appeal to the after-work market, the unpredictability of timing is exaggerated. The effort by the Grand Slams and now that 1000 tournaments to become bigger events with more players, more fans and more matches, has only one outcome under the current structure of professional tennis: more matches going late into the night.
A new record was set in February 2022, when Alexander Zverev and Jason Brooksby played until 4.55 am at the Mexico Open, in Acapulco. The two players didn't even start their match until 1.30 am and by the time Zverev claimed victory, the stadium was virtually empty. It seems absolutely inevitable that any new records set in 2022 will be smashed over the next few years and we will reach a situation where major tournaments will become 24-hour events and the players will dig their heels in and say no more and the fans will vote with their wallets and stop attending to see matches they have no chance of being able to stay to watch. Tennis is in danger of becoming a TV sport if fans want to watch the biggest matches, which are always scheduled for later in the day.
To find a solution for players, fans and tournament organisers is not easy. There are different priorities and motivations in play for each and any major changes to the game, the schedule and the events will have significant consequences. Ultimately, it will come down to compromise and negotiation with the ATP, WTA and ITF playing a key role in finding a way through for all stakeholders. The ATP have already agreed a new profit-sharing scheme with the players from next year onwards, which will likely bring the players onboard for the new, bigger and better tournaments. However, tournament organisers don't want to see their events running late into the morning hours every night and the best matches only having a few die-hards in attendance. They also don't want to have short days caused by scheduling too few matches and having retirements or easy wins, resulting in fans feeling short changed. Fans certainly want to watch the best and biggest matches, but not at the expense of missing the last public transport home or having to stay up far later than their work or parental schedules demand.
To solve these issues may take some hard decisions. For example, the tournament calendar could be changed, so the big tournaments can run for longer with matches scheduled over more days, to avoid over-crowding the daily schedule. All matches could be the best of three sets at Grand Slams, rather than the best of five for the men. Instead of playing three sets in the best of three matches, a third set tie break could be played, as it is in doubles. Matches could be forced to be played more quickly, with less time between points and even a reduced number of games per set (the ATP Next Gen finals is only four games per set). The number of doubles matches could be reduced to allow more singles matches to be played in the same amount of time. Tournaments could start earlier in the morning, so they finish earlier at night. These are just a few of the ideas that could be adopted to change the current situation before it becomes an even bigger issue next year, with the introduction of the expanded 1000 tournaments.
As the tennis derivatives, like Padel and Pickleball, continue to gain momentum as short and fun alternatives and the financial and time commitment to watching professional tennis continues to grow, there will be pressure for change. It doesn't seem very long ago since Wimbledon was held with no floodlights and no roofs, in 13 days, and with the unpredictable British weather. For the last 20 years it has always finished on time and yet now, there are two roofs and play can go on until 11pm. Does that make it a better tournament and do fans want to spend up to 12 hours watching tennis in a single day's visit?
Tell us what you think? Should tournaments change or stay the same. Would you be happy to watch tennis until 5am? join the discussion.
🎾 Free >> Join our legendary newsletter
🎾 Join >> Receive $700/£600 of tennis gear from the Tennishead CLUB
🎾 Social >> Facebook, Twitter, Instagram & YouTube
🎾 Read >> World's best tennis magazine
🎾 Watch >> How to enjoy ATP/WTA/Slam tennis on TV
🎾 Shop >> Lowest price tennis gear from our trusted partner