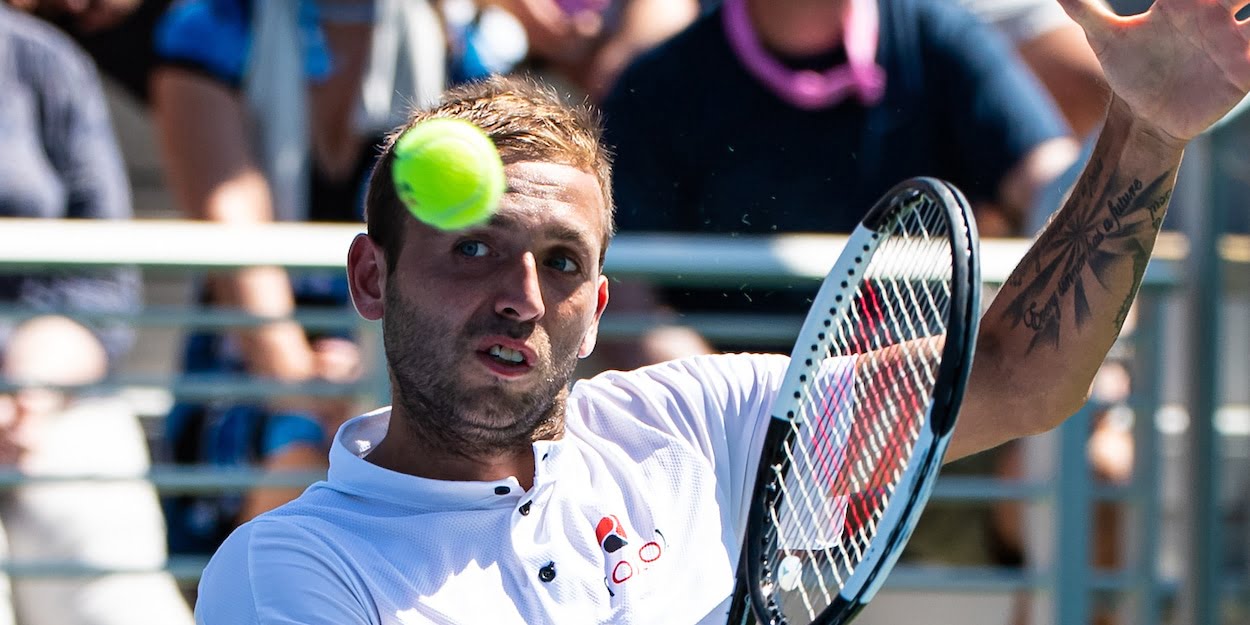 ONES TO WATCH: Dan Evans – Could British number one end year in the top 20?
In the latest of a mini-series detailing the players with something to prove in 2020, Toby Oliver profiles Dan Evans, and asks if he is finally about to bury his demons and break the top 20.
Dan Evans has had a turbulent career with troubles in his junior career meaning he hasn't been able to achieve his full potential until now. Evans, though, is playing the best tennis of his career at the moment, with several excellent wins already under his belt in 2020.
Evans has had a meteoric rise up the rankings since he returned to the tour in 2018 following his one-year drugs ban. He was unranked in April 2018, and less than two years later he has achieved a career high ranking and is knocking on the door of the top 30.
He spent some of 2019 playing on the Challenger circuit where he won two titles in a row on the grass. After reaching the third round of the US Open he entered the top 50 for the first time since before his ban. Since then, his results have been consistent, allowing him to set up for a successful 2020 season.
The 29-year-old is a unique player. His playing style is very awkward for others to contend with as he uses lots of variation and often slices the ball. Even the very best can struggle with him when he is at his most fluent and he has already notched up some great wins this year.
At the ATP Cup he was elevated to Great Britain's number one player following Andy Murray's withdrawal. It didn't seem to affect him, however, as he notched up an impressive win over David Goffin and had an amazing win over Alex de Minaur in a match that lasted well over three hours.
More recently, he beat Russian star Karen Khachanov in Rotterdam in a thoroughly impressive display.
Evans has now got the tag of being the British number one, after he overtook Kyle Edmund in the world rankings in October 2019. Therefore, he will be under increasing scrutiny at Wimbledon.
That will certainly be a new test for Evans, but if he can come through it there is every reason to believe he can finally establish himself as a true contender on the ATP Tour.