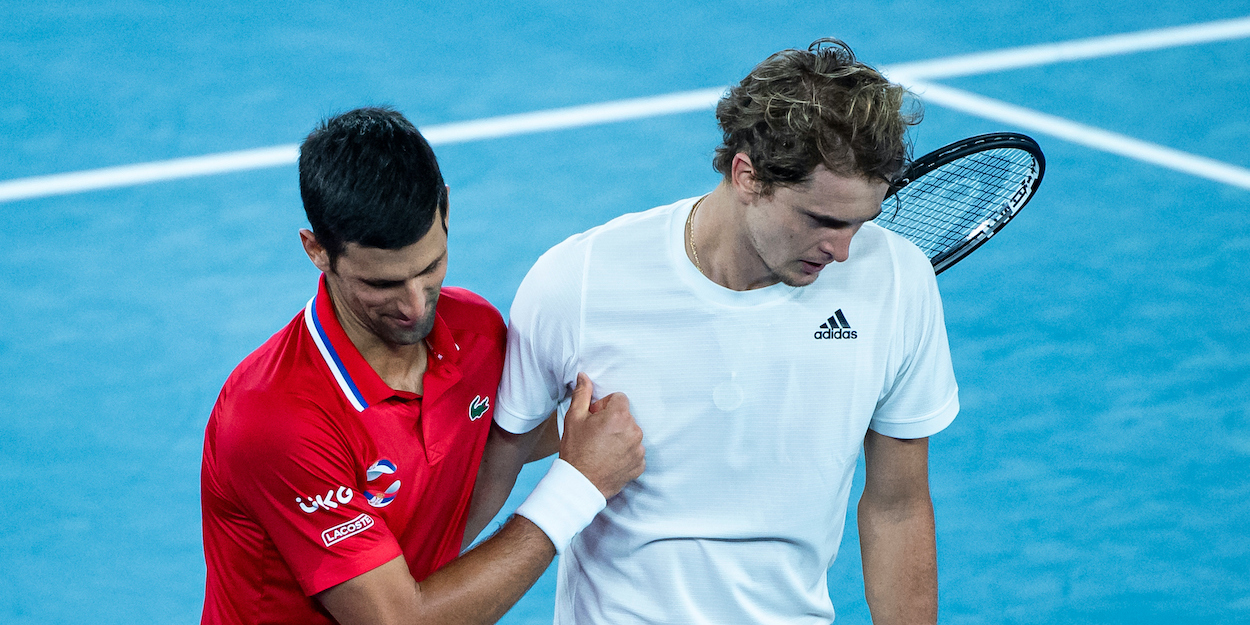 'Novak Djokovic is still favourite for the US Open,' says Alexander Zverev
Alexander Zverev said Novak Djokovic is still the US Open favourite, though acknowledged that other players including himself are in 'great shape'.
The German star will enter Flushing Meadows after a hugely successful period, having won Olympic gold in Tokyo before beating Andrey Rublev in Cincinnati to win his fifth Masters 1000 title.
Zverev, who will hope to go one better than his five set defeat to Dominic Thiem in the final 12 months ago, will enter the Slam fresh off an 11 match winning streak.
"The US Open is a week that everybody is looking forward to. I think Novak [Djokovic] will be back. He's obviously going to be the favourite, as well. But I think other guys are going to be in great shape," Zverev said following his commanding victory.
"I'm looking forward to the week. Let's see how it goes. But there is still one week to go. I still have a lot of work ahead of me. I have to find my rhythm in New York, as well."
The German dashed Djokovic's bid for the Golden Grand Slam by beating the Serbian en route to Olympic gold last month, though Zverev believes the 34-year-old is still the man to beat.
"I do think that Djokovic is still the favourite. I do think he's going to be playing incredible tennis there," Zverev said.
"He's going to be fresh, and I think there is also other guys that are in very good form. I think Rublev is in very good form, Medvedev, Tsitsipas, all those guys are playing great tennis.
"It's definitely going to be an interesting US Open. But I'm also looking forward to it, because I know where I stand, I know how I'm playing, and I hope I can continue the work and hopefully play even better in New York."