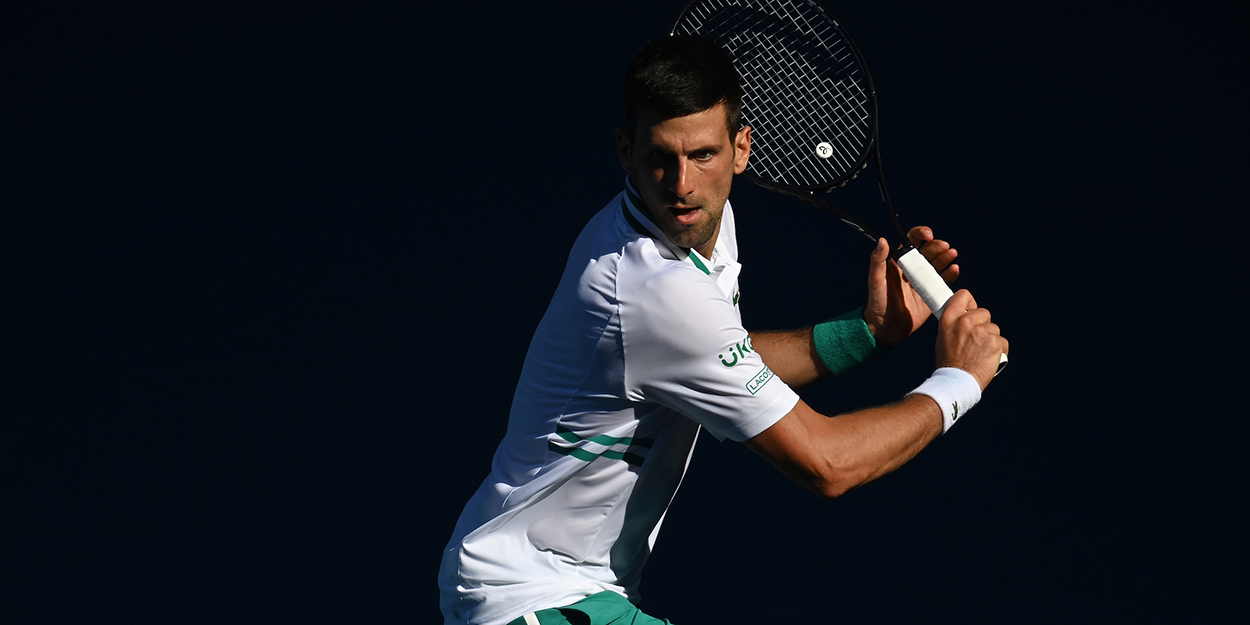 Novak Djokovic sees off strong Frances Tiafoe challenge, admitting: 'It will only get tougher'
Novak Djokovic says Rod Laver Arena is his 'living room' after he saw off a strong challenge by Frances Tiafoe at the Australian Open.
Djokovic put put under real pressure by the American, who forced two tiebreaks during the match and took a set off the world number one.
However, Djokovic was able to rise to the challenge to extend his stunning record on the Australian Open's centre court, eventually winning 6-3, 6-7, 7-6, 6-3 in a match that contained 49 aces.
"It feels like my living room, to be honest." Novak Djokovic said afterwards. "I feel comfortable playing here.
"I think the surface has changed over the years – this is probably the quickest speed I have played on at Rod Laver Arena, so you need a big serve, and if you don't have a big serve you have to grind and win the battle.
"[It was] a very tough match. Difficult conditions. While we had sun on the court it was very warm. A lot of long rallies.
"I want to give a hand to Frances again for a great fight. It was a fantastic match on his part."
"The matches will only get tougher," he says. "It's not the first time I'm in this kind of situation.
"I know how to handle these kind of circumstances, but at the same time I was fortunate to get through the third set today.
"It is probably the most aces I have served to someone and someone has served to me in a long time."