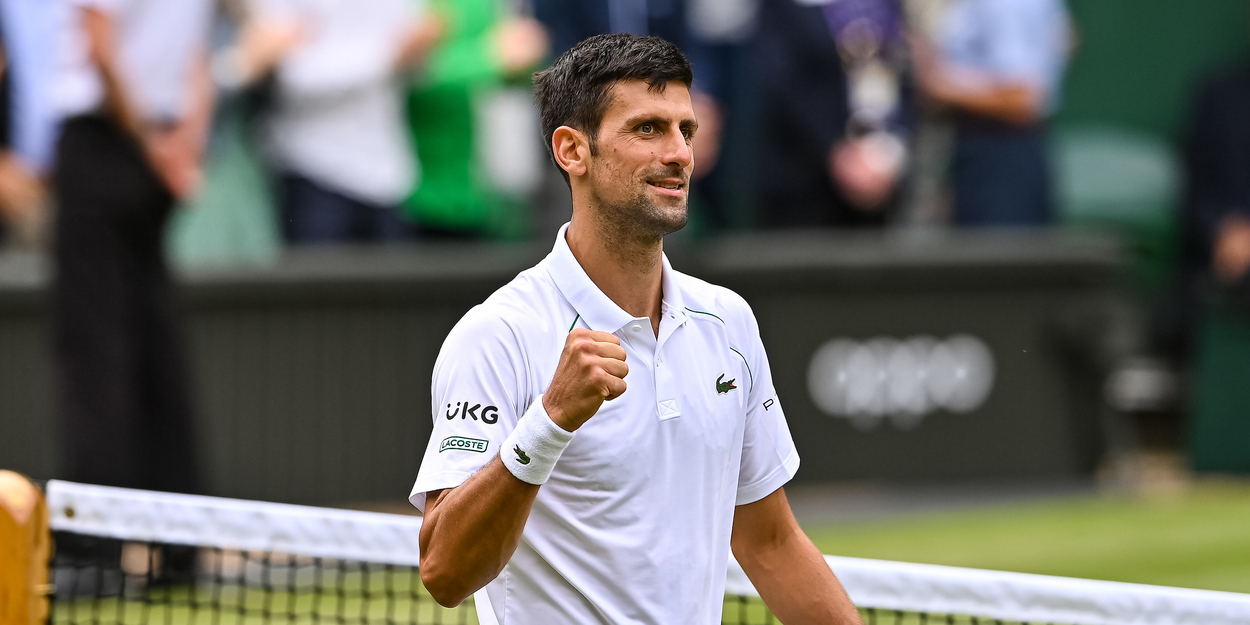 Novak Djokovic pays tribute to 'legends' Roger Federer and Rafael Nadal after equalling their record
Novak Djokovic has credited Roger Federer and Rafael Nadal for helping him become the player he as after he equalled their record.
Djokovic won his 20th career major after he beat Matteo Berrettini in the final of Wimbledon on Sunday.
The three of them now have 60 Grand Slam titles between them, and Djokovic believes they have continued to motivate and inspire each other throughout their incredible careers.
Asked what equalling their record meant to him, Novak Djokovic replied: "It means none of us three will stop.
Congrats Novak on your 20th major. I'm proud to have the opportunity to play in a special era of tennis champions. Wonderful performance, well done!

— Roger Federer (@rogerfederer) July 11, 2021
"I have to make a great tribute to Rafa and Roger, they are legends of our sport and the two most important players I ever faced in my career.
"They are the reason why I am where I am today. They showed me what I needed to do to get stronger, physically, tactically and mentally. Over the last 10 years it has been an incredible journey that's not stopping here."
Djokovic will get the chance to do something neither Federer nor Nadal has even achieved before at the US Open, where he will try to win the Calendar Slam.