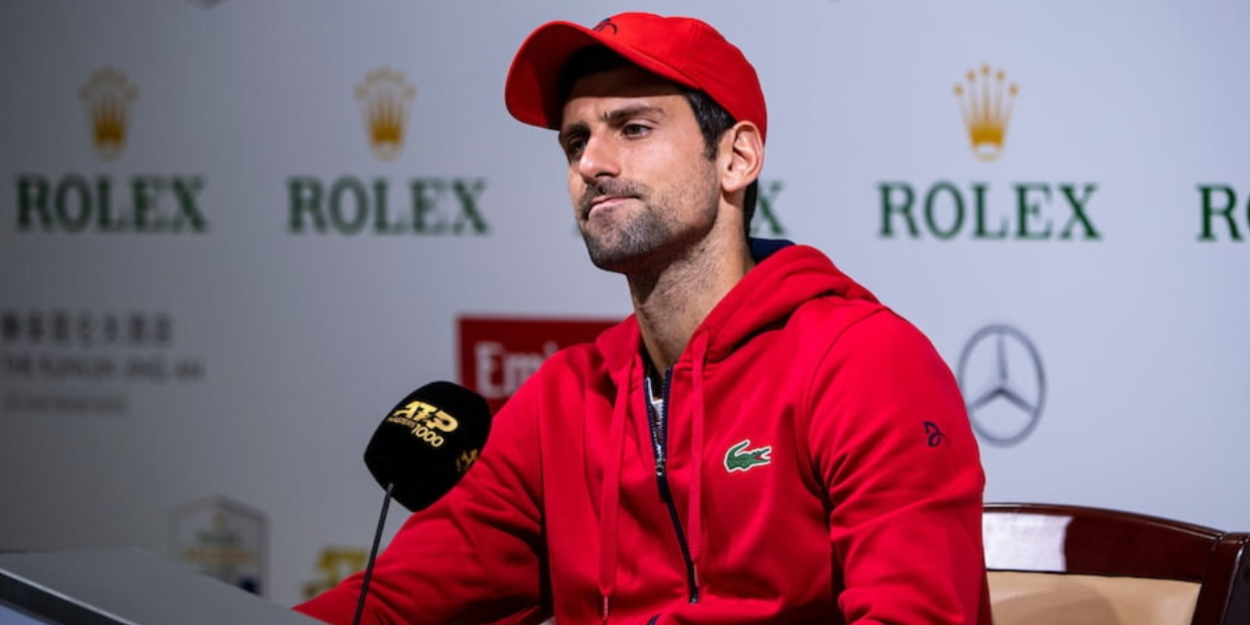 'I'd think twice about participating,' Novak Djokovic casts doubts over Olympics plans
Novak Djokovic has cast major doubts over his appearance at the Olympic games in Tokyo this summer if fans are not permitted to attend. 
Tokyo 2020 Olympic officials are under increasing pressure to cancel the games, which are due to start in July, with Japan struggling to handle increased Covid-19 cases.
Currently, organisers have prohibited overseas spectators and a further decision on domestic fans is expected next month.
The World No 1 addressed the issues and suggested he would only be prepared to play if fans were in attendance.
"I plan on playing in the Olympics, as long as fans are allowed," Djokovic said in a press conference.
'If not, I'd think twice about participating."
Djokovic's comments come amid mounting pressure for the games to be cancelled, with the games official partner and national newspaper Asashi Shimbun calling for its cancellation amid risks to public health.
"We ask Prime Minister (Yoshihide) Suga to calmly and objectively assess the situation and decide on the cancellation of the event this summer," the national newspaper published on Wednesday.
Novak Djokovic is not the only player to voice his concerns regarding the upcoming Olympic games, with Roger Federer also calling for clarity on the situation.
"I think what the athletes need is a decision: is it going to happen or is it not going to happen?
"At the moment, we have the impression that it will happen. We know it's a fluid situation. And you can also decide as an athlete if you want to go. If you feel there's a lot of resistance, maybe it's better not to go. I don't know."