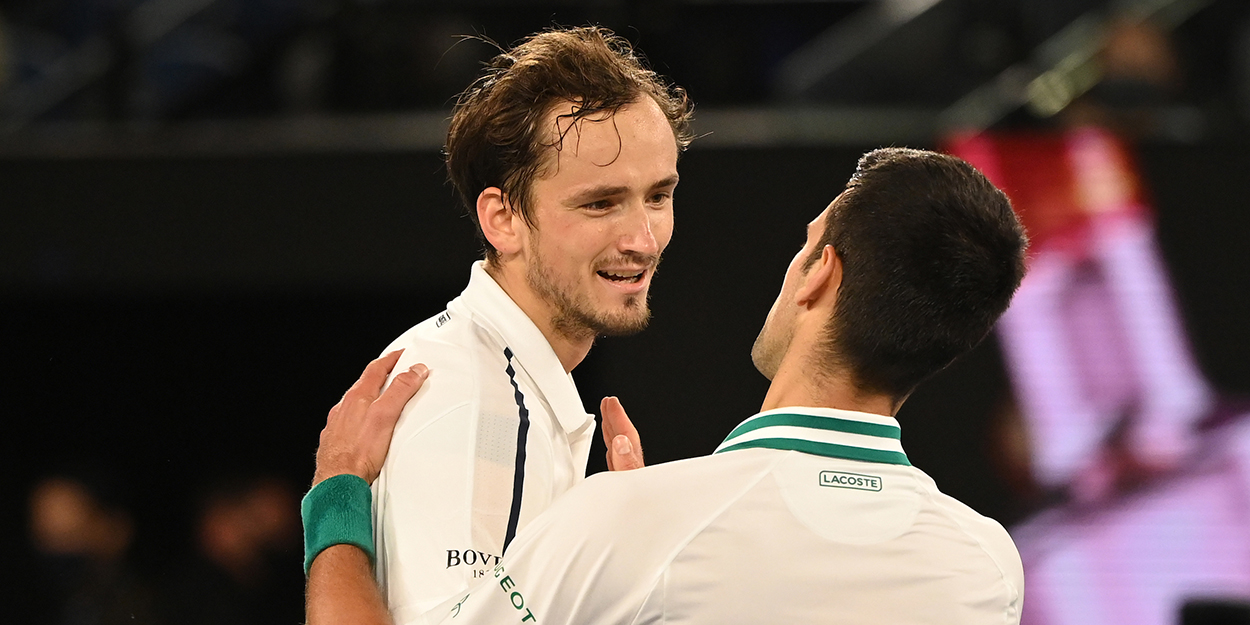 'Novak Djokovic is under pressure, but I think he likes it,' says Daniil Medvedev
Daniil Medvedev has said that Novak Djokovic is the man under pressure heading into the US Open, though insisted the Serbian enjoys the level of expectation.
Medvedev, who crushed Pablo Carreno Busta in Cincinnati to extend his unbeaten streak to eight matches, believes the Serbian is the overwhelming favourite to lift his 21st Major title.
Should Djokovic win his fourth US Open, he would overtake Roger Federer and Rafael Nadal on 20 Grand Slams and become the first player since Rod Laver in 1969 to win all four Slams in a calendar year.
"Definitely, Novak is going to be the highest contender," Medvedev said. "He's winning almost all the Grand Slams right now. He won already 20. He has experience. He has a level. I'm not gonna lie.
"He's the man under pressure, but I think he likes it, as some guys under pressure can crack. That's not about Novak. So he's definitely the main contender."
The Russian added that playing Djokovic would be a good thing, as it would mean he had earned a place in the final at Flushing Meadows.
"Talking about myself, first of all, if I meet Novak, it's good because it's going to be only in the final," Medvedev said.
"That's the only possibility. I'm going to try to do my best. If I manage to keep the level I'm playing at right now, I have good chances to go far."
Despite praising the world number one, the 25-year-old acknowledged there are plenty of other tough competitors in the draw.
"One day you might feel not as good," Medvedev said. "You're going to get an opponent who is going to play his best match of the life.
"You can have tough quarters, because quarters is where you get somebody from 5 to 8, and they can lose before, or it can be somebody who you prefer of these four guys. It's all about small, small details."
"I just want to play good," he added. "When I play good in New York I can do good results, and of course, I want to win it. Every tournament is the same thing for me."