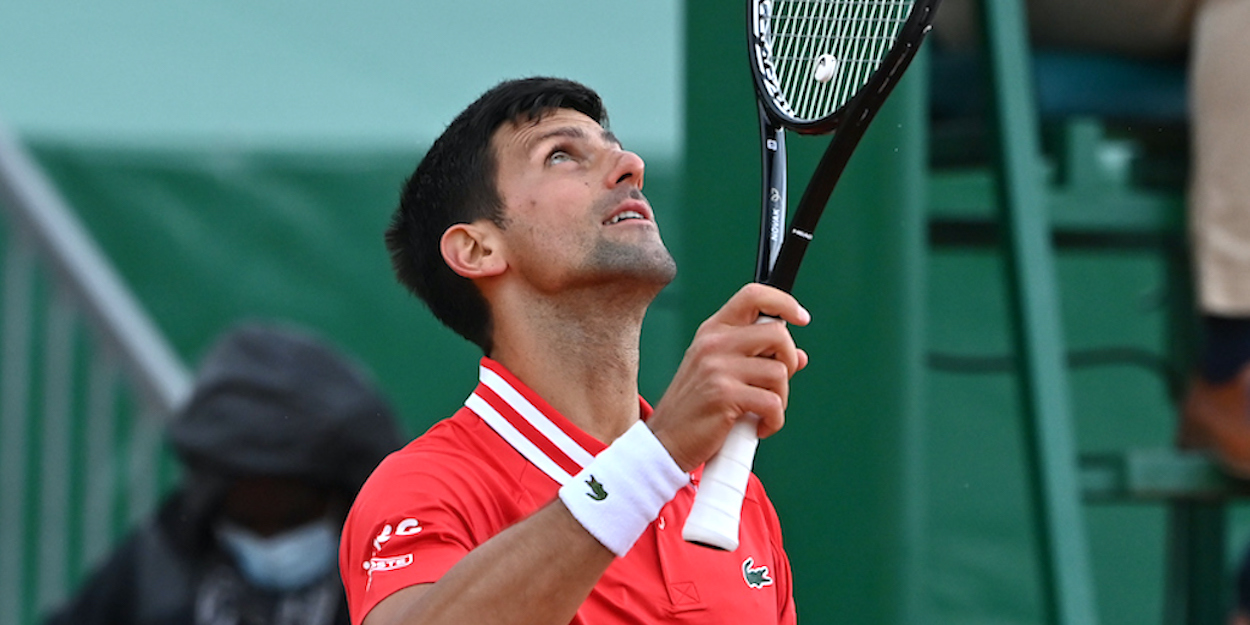 Novak Djokovic: 'If I play like in Rome, I have a good chance to go all the way at French Open'
Novak Djokovic said he is "very pleased with the fighting spirit" he showed to reach the Italian Open final, and described winning Roland Garros as "a long shot".
The Serbian was positive, though, that his Rome form would give him a "good chance to go all the way in Paris" and was pleased to play Rafael Nadal for "fine-tuning".
Nadal beat Djokovic 7-5, 1-6, 6-3 to win a 10th Italian Open title on Sunday in a 10th meeting between the pair in the Eternal City, and 57th in total.
"I was happy to play him, because of the fine-tuning for Roland Garros. It doesn't get bigger of a challenge on clay than playing Rafa in finals," Djokovic said in a post-match press conference.
"I could have easily went out from this tournament in quarters. I'm very pleased with my fighting spirit. The level of tennis was higher and higher, actually. Yesterday I played great.
Congratulations to Rafa. Still exciting to meet in the finals 💪🏼

Grazie mille a tutti! Thank you everyone for your support in Rome! ❤️ pic.twitter.com/6IN09QEqA1

— Novak Djokovic (@DjokerNole) May 16, 2021
"Today I thought I also played a high level. Unfortunately, decisive moments in the first and third sets just went his way. It was a bit unfortunate.
"[We played] almost three hours of high-quality tennis. Of course I'm disappointed not to win it. But at the same time I'm very pleased with the level of tennis that I managed to find in the later stages of this tournament.
"Going into Paris, [it] brings me good sensation. I actually now [am starting] to feel like I actually want to feel on clay. So I think if I manage to play the way I played last night and today, I think I have a good chance to go all the way in Paris. Of course, it's a long shot."
(Photo credit Ray Giubilo)