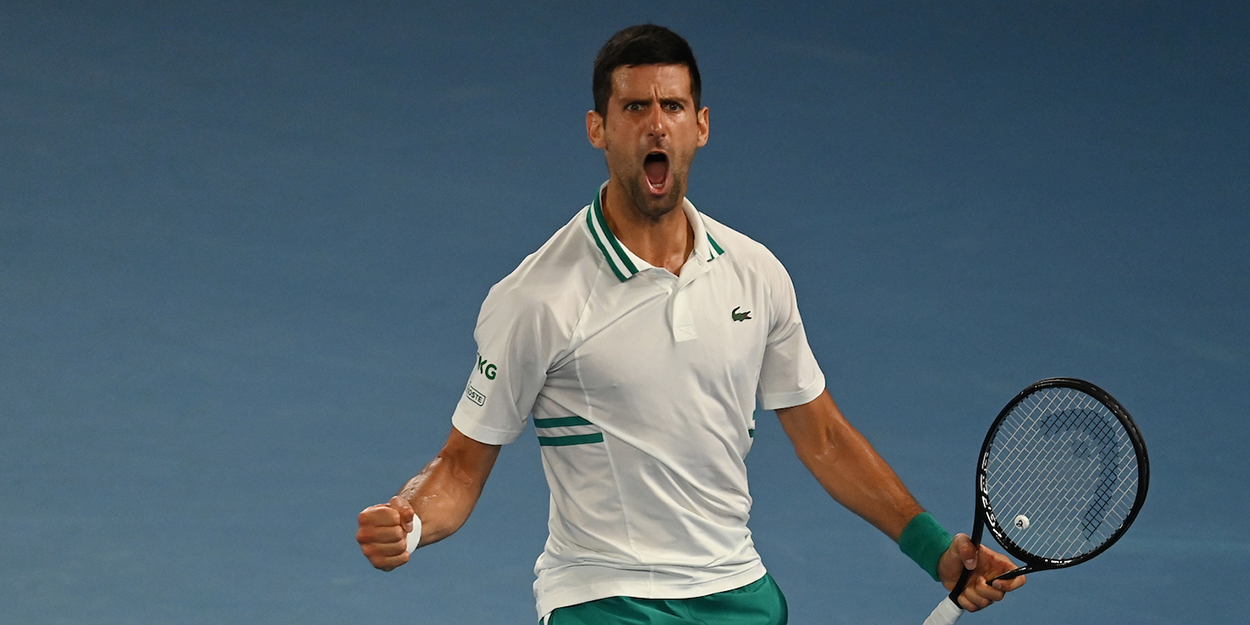 Novak Djokovic cruises into Australian Open final with routine win over Aslan Karatsev
Novak Djokovic will get a chance to play for a ninth Australian Open title after easing past Aslan Karatsev in the semi-finals.
The world number one did meet some resistance from the Russian, although he always looked in control before rounding out a 6-3, 6-4, 6-2 win.
Djokovic will now face either Daniil Medvedev or Stefanos Tsitsipas in Sunday's final.
"The is the best I have felt in the entire tournament. I could swing through the ball. No pain. I am thrilled to feel this way.
"I have two days now. I will talk to the team and evaluate. I will definitely train one of the two days, most like Saturday.
"Recovery is the priority. I am feeling the ball well. I have had enough match play."
He will face either Stefanos Tsitsipas or Daniil Medvedev in the final, and he said he will need to be ready no matter who it is.
"Stefanos did incredibly well to hang in there [against Rafael Nadal in the quarterfinal]," Djokovic said. "Played a good tie-break. Somehow he turned it around.
"Next thing you know he is in the match, it was probably the best match of the tournament so far.
"Medvedev is the guy who probably plays at the highest level the last three or four months. He had one Grand Slam final and Stefanos has never reached the final – it will be interesting to see them play.
"I will take the popcorn and enjoy it!"