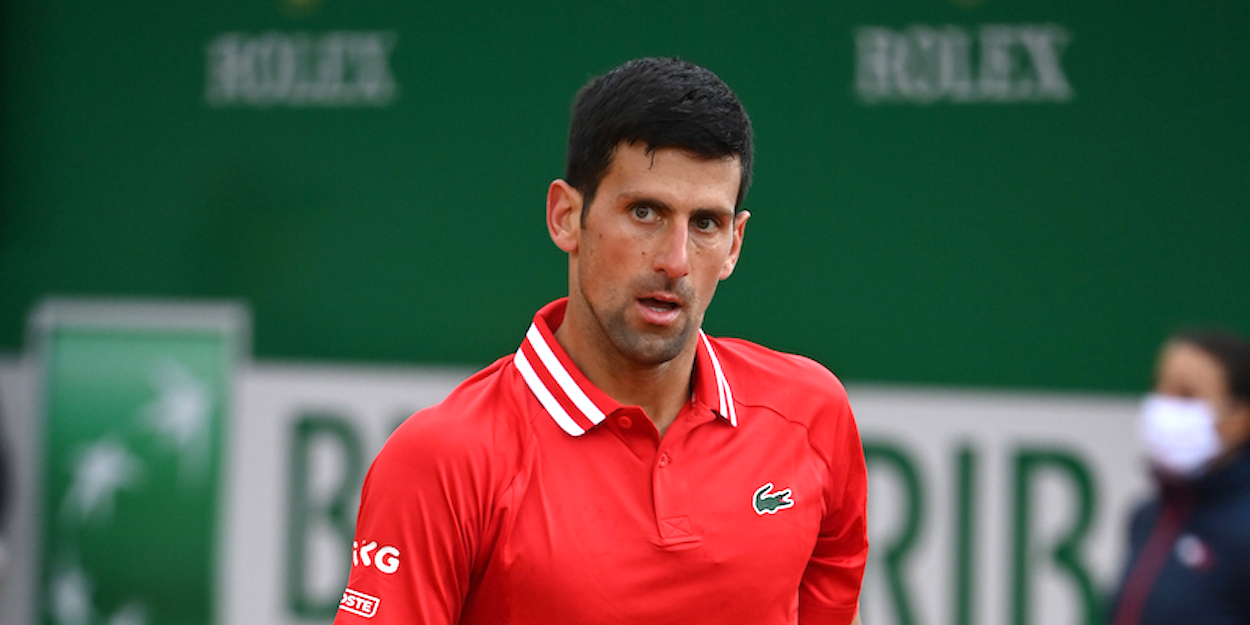 Novak Djokovic admits he has an 'issue', saying: 'I know it's annoying for a lot of people'
Novak Djokovic says his serve routine 'is annoying' but insists there is method behind the apparent madness.
While rival Rafael Nadal is famed, or infamous, for his strictly consistent pre-serve routine, Djokovic is much more predictable.
He sometimes bounces the ball for a very long time before his ball toss, and other times barely at all.
Djokovic was questioned about it by Eurosport after his French Open win over Tennys Sandgren, and he explained the pressures of the moment dictate what he does.
"I don't decide how many times I'm going to bounce the ball," Novak Djokovic told Mats Wilander.
"I know it's annoying for a lot of people and sometimes it's annoying for me – I wish I could bounce it less and just get into the rhythm but sometimes, especially if it's a tough moment and I'm a little bit tight and under pressure, I might bounce it a bit more.
"I just kind of wait until the right time to toss the ball and to have the right tempo in the movement from the very first step, the swing.
"I don't know what else to tell you, there is no particular number.
"Ten-plus years ago on the deuce side I would always end my bounces with an even number and advantage uneven. It is not the case any more – I have a little bit of an issue!"
Watch Roland-Garros LIVE on Eurosport and Eurosport App