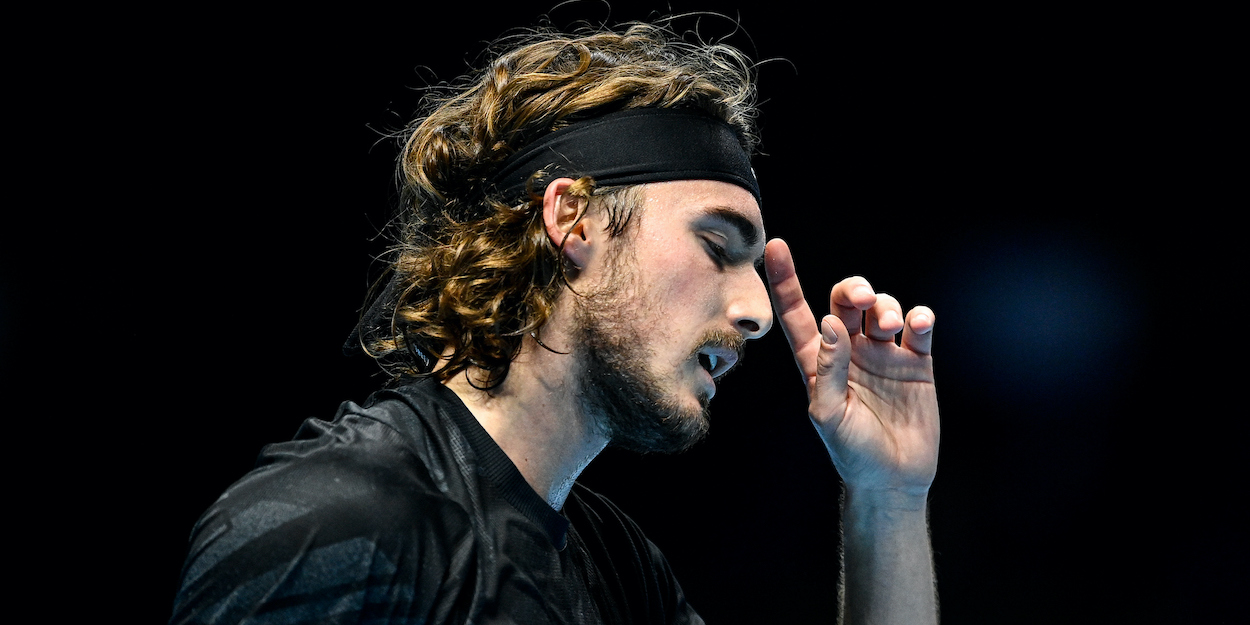 'Nothing crazy there' – Stefanos Tsitsipas plays down controversial bathroom break in Alexander Zverev defeat
Stefanos Tsitsipas defended his decision to take a lengthy bathroom break in his semi-final defeat to Alexander Zverev at Western & Southern Open.
The Greek walked off court with his entire kit bag after losing the opening set, with Zverev even suggesting that Tsitsipas was receiving coaching from his father, Apostolos.
Tsitsipas' father appeared to be texting on his phone while Stefanos was taking his eight minute toilet break. The 22-year-old is known to take long breaks during matches and was quick to defend his actions.
"I have already said it. Nothing crazy. It's not astrophysics. I'm heading towards the locker room to go change my T-shirt. I don't think it would be very nice if I change shorts on the court in front of everybody. I prefer to do that in the locker room, including socks and shoes," he explained.
Despite coming in for criticism and clearly frustrating Zverev, Tsitsipas has insisted he will continue to do it in the future.
"I'm a person that sweats a bit more than others. I think it's acceptable. Some people were teasing me and making fun of this, but it's just how it works for me," he said. "People have to understand. I'm not going to stop doing it, because it makes me feel better when I step out on the court to begin the new set."