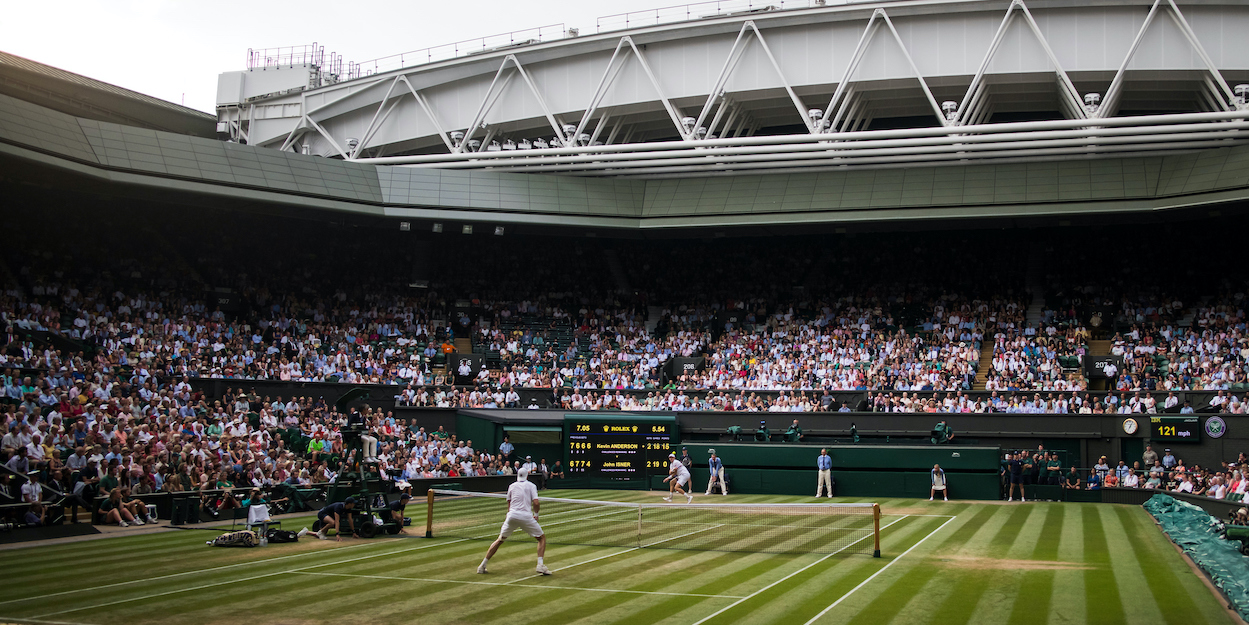 'No guarantees' over Wimbledon crowds, says UK sports minister
UK sports minister Nigel Huddleston says he is hopeful for a significant crowd at Wimbledon this year, but he cannot offer any guarantees at this stage.
Wimbledon had to be cancelled completely in 2020 due to the coronavirus pandemic. It will return this summer, but the plans are far from being finalised.
Britain is currently working through a 'roadmap' to the lifting of all social restrictions that should theoretically see life return to normal by June 21 – the week before Wimbledon is due to start.
However, at this stage, the government say they are reluctant to offer any promises.
"If we can continue as we're doing and proceed with the roadmap as planned, and as you've mentioned a couple of times this is a cautious but hopefully irreversible roadmap, then absolutely we should be having crowds," Huddleston told LBC of Wimbledon and the British Grand Prix..
"I can't say how many, I can't say under exactly what circumstances. We want to get back to full capacity as soon as possible, because actually that's really important for the finances of the sector as well.
"We can open but unless we can open with large numbers we can't open properly and therefore the entire sector is in jeopardy. Unless we can get the finances and the money flowing again, so we're very aware of the importance of opening as great a capacity as possible.
"But I'm afraid I can't give any guarantees on the numbers yet, that's why the pilot programmes and the overall next steps are so important."