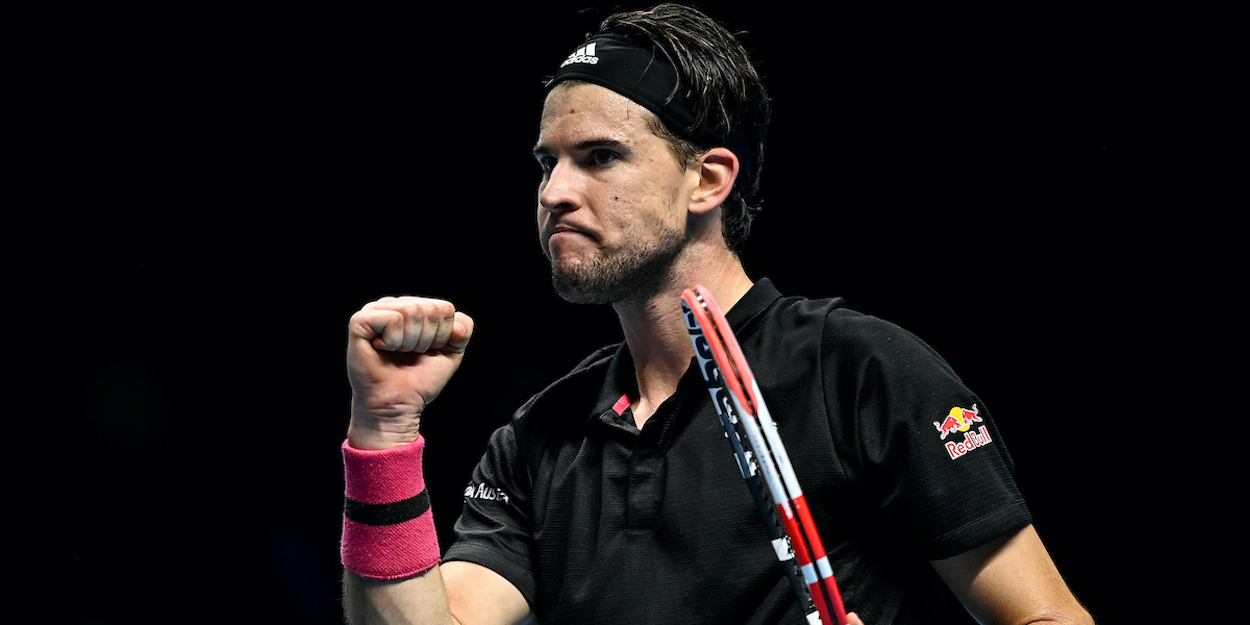 'No guarantees' – Dominic Thiem not taking success for granted in 2021
Dominic Thiem says he hopes to impress again in 2021 but he admits there is no guarantees given the strength of opposition on the ATP Tour.
Thiem has established himself as a genuine force in men's tennis over the last two years, and currently sits third in the world rankings after winning his first Grand Slam title a few months ago.
He will be looking to cement that position further this year as he chases down Novak Djokovic and Rafael Nadal, although he is taking nothing for granted.
"I will try to repeat the success of 2020 and also 2019," Thiem told reporters in Melbourne.
"They were amazing years but there's never a guarantee for that [to happen again].
"In a Grand Slam tournament or ATP Cup, all the big tournaments, the whole draw is super strong, so there is never a guarantee to go deep or to win a title.
"I'll try everything to do it. I had, again, quite a good preparation."
One big difference in Australia that players will have to get used to again is playing in front of big crowds.
Although the ATP ad WTA Tours were able to resume following the initial Covid outbreak last year, almost all the tournaments were played behind closed doors.
For Thiem, though, it's a welcome, if probably temporary, return to normal.
"It was very, very strange to play in the huge stadiums without a crowd but then I got used to it," he said.
"It was never that fun because I had the feeling, especially in London (the ATP Finals), there were matches with a very high level of tennis, just no crowd, so it was super strange. But playing-wise, I got used to it.
"The same will be here if there's a crowd again. It will probably take some games or half an hour, hour, to get used to it again because it is different with all the sound."