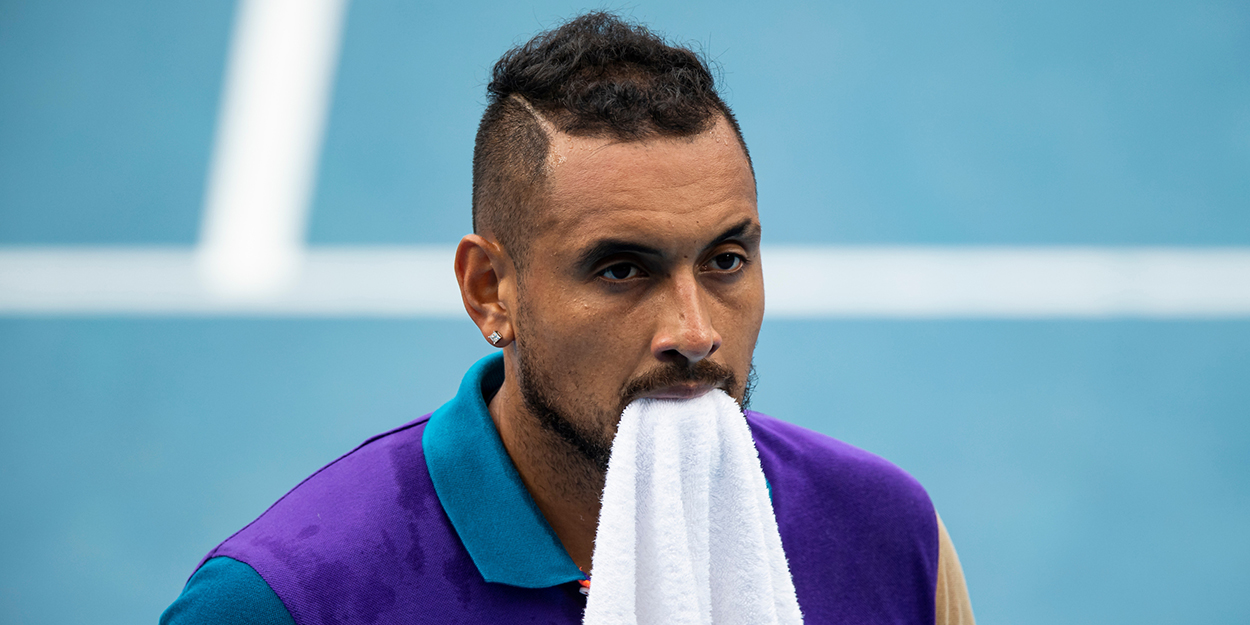 'No chance it was accurate' – Nick Kyrgios unhappy with net cord technology at Australian Open
Nick Kyrgios has urged tennis to look at cord sensor technology again after claiming it has repeatedly malfunctioned in Australia.
Kyrgios came through a brilliant Australian Open second round match against Ugo Humbert on Wednesday, although not without controversy.
Both players were repeatedly falling victim to 'let' calls on serve that looked highly dubious after the cord sensor triggered.
Kyrgios got himself embroiled in a argument with Marijana Veljovic, the chair umpire, as he pleaded with her to switch off the machines because it was 'ruining the game.'
His pleas were repeatedly rejected, and despite winning the match he still had some frustration to vent afterwards.
"It's tough because, having technology like that, you sound like an idiot trying to argue against it," Kyrgios told reporters.
"But in saying that, even when he (Humbert) was serving, he served a ball that was this far (half a metre) over the net and the net thing went off.
"I said there was no chance this thing was accurate, in my opinion.
"The line-calling, look, we can't do anything about that because that's for COVID reasons, so that's fair enough.
"But the net machine – if you have a device that you can turn down the sensitivity, I just think there's too many variables.
"She (Umpire Veljovic) was like, I turned the sensitivity down, yet it was still beeping when the serves were a good inch off the net.
"I don't know, I don't have the solution, I just think when we're 1-0 in the fifth set, 30-all and she's trying to tell me 'I understand that it's effecting the match' – I don't think you do.
"There's plenty riding on this match, it's hard to just take that as an answer.
"But I don't know what you can do about it. Maybe they need to upgrade their technology, but the remote thing was wack."