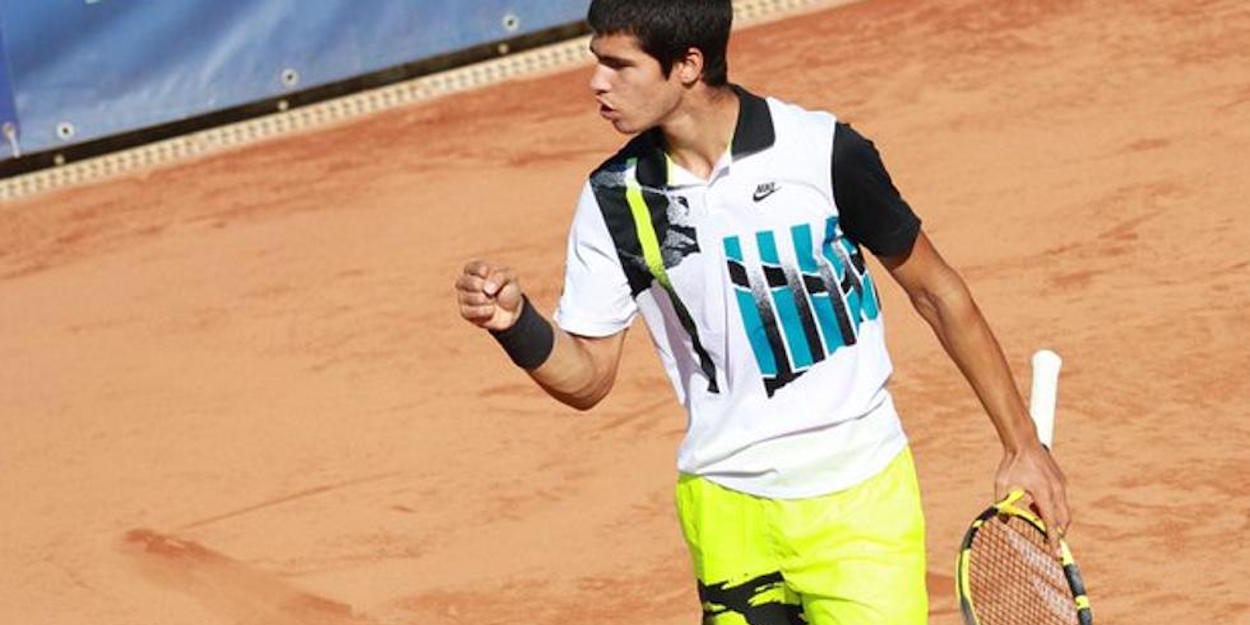 'Next time I play Rafa Nadal it will be totally different', believes Carlos Alcaraz
Carlos Alcaraz said his defeat to Rafael Nadal at the Madrid Open was 'an unforgettable experience' and 'made him learn a lot'.
The Spanish wildcard was beaten 6-1, 6-2 by his idol on his 18th birthday in the second round of the Masters 1000 event on Wednesday.
"I think I could have done more in this match, but at the end of the day, it's Rafa. Playing against Rafa for the first time is never easy," Alcaraz said in his post-match press conference.
"The first or the hundredth time, it's never easy. But honestly, just to be able to play against Rafa was super special. I think the next time we play it will be totally different. I will know more about how to play and how to carry myself on the court.
"I think this time I was too anxious to finish the points quickly. At some point I even forgot that I had Rafa across the net from me, and then he returned ball after ball. I could have been more patient. But it was an unforgettable experience for me that I will always have.
"I've always said that Rafa is my childhood idol, and I am trying to follow in his footsteps. I never see Rafa make a bad gesture on court or complain, and these are things that can affect you on the court.
"I try to follow his example. I'm doing things the right way, and if I continue like this I think I can go down the right path.
"This match made me learn a lot, because I have to know how to manage the tough moments and know how to play against these kinds of player.
"[These are] tough matches, tough players, and I have to learn how to play against them. I think if I could play more matches like this, I will grow up faster as a player."