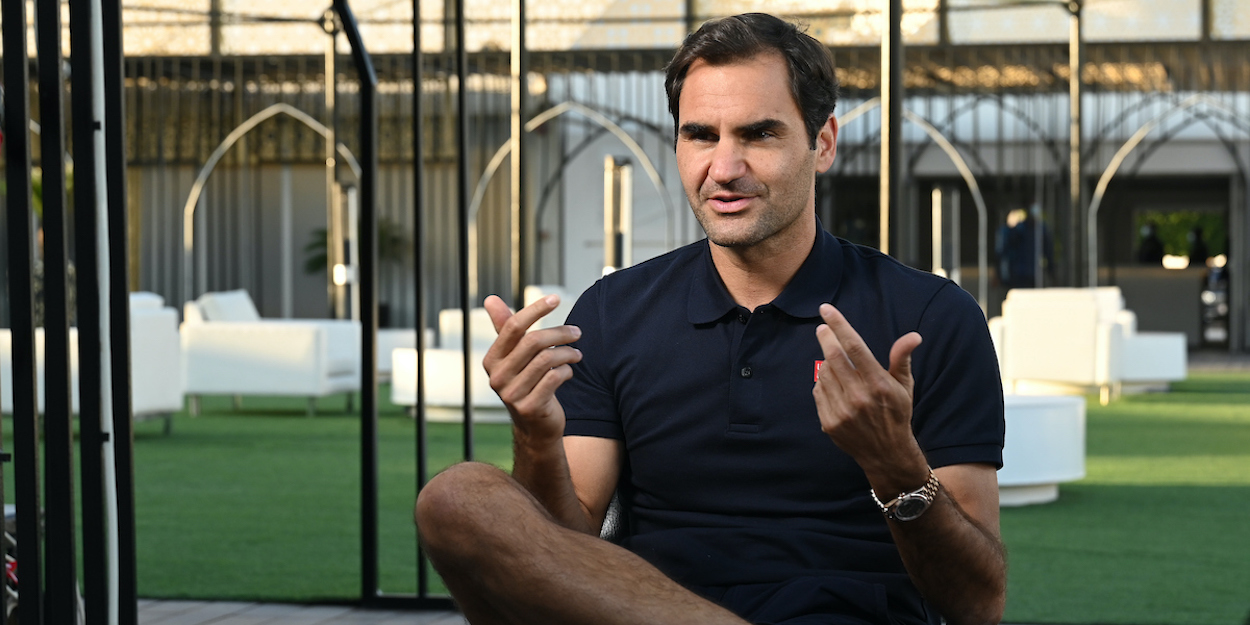 'Next generation will always be compared to us,' says Roger Federer
Roger Federer has praised the next generation of tennis and believes constant comparisons with the Big Three means they are not being given the credit they deserve. 
Federer, who made his long-awaiting return to the sport in Doha this week, reflected on the beginning of his career and said he was impressed with the up-and-coming talent.
"It's difficult for them [Next Gen] because they are always going to be compared to our generation," Federer told Bein Sports.
"If they do win a Grand Slam but they do not beat one of us [Big Three], fans and media do not give them the credit they deserve. That's wrong. They are doing a great job."
The 39-year-old, who won his first Grand Slam at the age of 21, said he never believed he could reach the pinnacle of the sport as a junior.
"By the time I was 18, I thought may be I can make it to the top 100 or even top 10, but I never thought I could be the world No. 1 one day. The road was long and rocky, but to win all the grand slams that I did… I often have to pinch myself to believe it."
Despite making an encouraging return in his opener against British No 1 Daniel Evans, Roger Federer was ousted by Georgian Nikoloz Basilashvili at the quarter-final stage and withdrew from Dubai to allow more practice time.
Federer said: "If I start losing the second round every week, obviously I know my time has come up. I think it has been key for me that I don't chase the money and just play any tournament possible. My priority is: the kids, the family and the wife and everything."