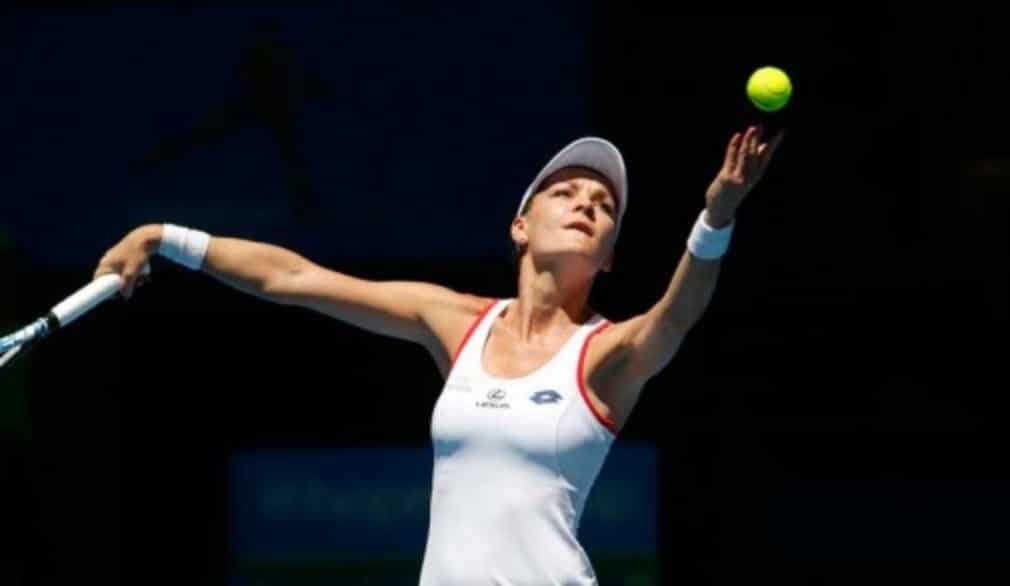 Navratilova to join Radwanska in Sydney
Originally published on 07/01/15
With the growing trend for tennis players to appoint legends of the game as super-coaches, perhaps it was not surprising when World No 5 Agnieszka Radwanska announced at the end of last year that she would be working with Martina Navratilova.
Navratilova joins an entourage that includes Radwanska's existing coach, Tomasz Wiktorowski, as well as her physio and hitting partner. "She is a member of the team," Radwanska said after her 6-3 6-1 victory over Britain's Heather Watson in the Hopman Cup," I still have my team, my coach, my hitting partner, my physio. Martina is another member of the team."
Navratilova, who won 59 Grand Slam titles, is not in Perth. "I went to Miami before I came here, so we practised together a bit there," Radwanska said. "Then we will see each other again in Sydney."
Radwanska will be playing in next week's tournament in Sydney in her final appearance before the Australian Open, which begins on 19 January. The Pole has 14 WTA titles to her name, but the closest she has come to a Grand Slam triumph was when she made the Wimbledon final in 2012. "I am trying everything I can to win a Grand Slam," Radwanska said. "I just hope Martina can help me with that."
At the time of the appointment Radwanska said Navratilova was her tennis idol and that she was delighted to be working with her. "She has helped me on court," Radwanska said of their training block in Miami. "She can see a lot of details. We talk a lot."
Radwanska, who will be 26 in March, has been on the tour for 10 years. "I am not 18 any more, the time flies," she said.
Hopman Cup (Group B) Poland def GB 2-1
Agnieszka Radwanska def Heather Watson 6-3 6-1
Andy Muray def Jerzy Janowicz 6-2 6-4
Radwanska/Janowicz def Watson/Murray 6-4 6-4