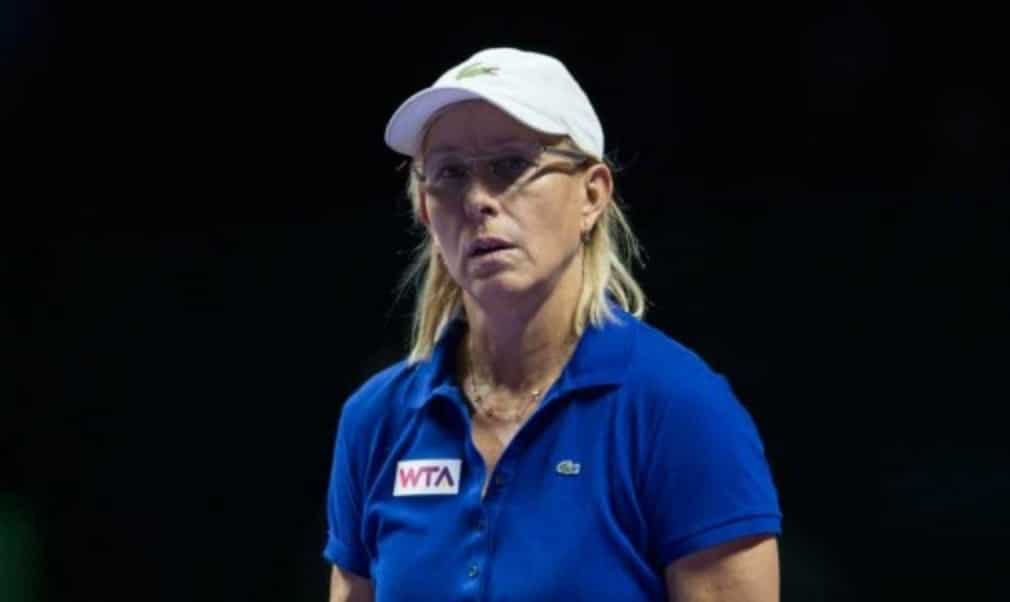 Navratilova: Slow courts behind WTA Finals shocks
Originally published on 23/10/14
Serena Williams suffered her heaviest defeat since 1998 as she lost 6-0 6-2 to an inspired Halep on Wednesday. Williams was 16 when she lost 6-1 6-1 to Joanette Kruger in Oklahoma City, and the 33-year-old described her performance as "embarrassing".
However, following surprise defeats for Maria Sharapova and Petra Kvitova earlier in the week, Navratilova believes the surface at the Singapore Sports Hub suits the likes of Halep, Caroline Wozniacki and Agnieszka Radwanska.
"The court is really slow so it is really favouring the retrievers," Navratilova told tennishead. "Both Sharapova and Kvitova lost and of course Serena was badly beaten by Halep. The big hitters have lost and the retrievers are winning."
Navratilova, who is playing in the legends event in Singapore added: "I have been playing on clay in Florida last week getting ready for the event and I had to hold off on the shots here, it's slower than clay."
However, Navratilova, who is a pundit for BT Sport, is more than impressed with the venue and the atmosphere in Singapore, which hosts the WTA Finals for the first time.
"There is nothing wrong with the court, it is just slow for the big hitters," said Navratilova. "But the facility itself is fabulous. The hospitality here has been absolutely faultless and everybody is bending over backwards to make the players feel welcome and we are all treated like rocks stars.
"The WTA has done a terrific job of making the deal and coming to Singapore and the fans have responded as well with near-sellout crowds."
Martina Navratilova is a tennis expert and tournament commentator on BT Sport. The BNP Paribas WTA Finals in Singapore are live on BT Sport, one of 21 exclusively live WTA events on BT Sport each year.