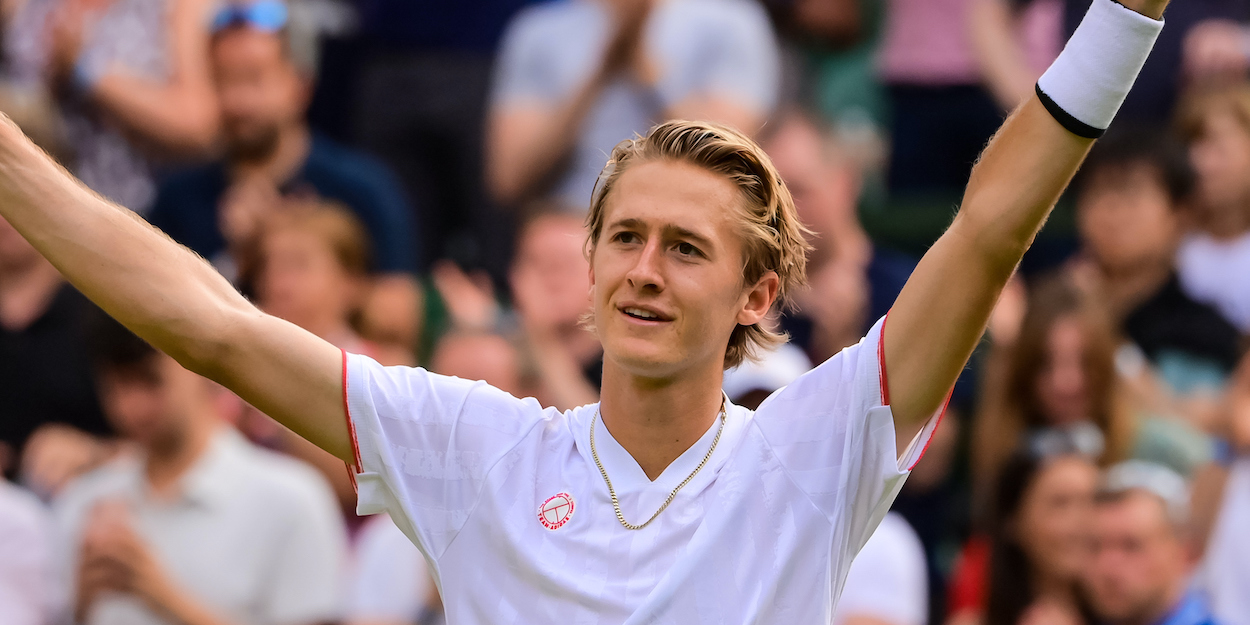 'Sebastian Korda is going to be a great one', predicts Rafa Nadal
Rafael Nadal has described Sebastian Korda as a "complete player" and believes the 21-year-old American could become "one of the best players of the world".
The pair have met once before – with Nadal winning comfortably in straight sets in the fourth round of the 2020 French Open en route to his 20th major title.
At the time, world number 45 Korda described the 35-year-old Spaniard as his "biggest idol" and "one of the reasons" he plays tennis.
Both players will feature at the ATP 500 tournament in Washington this week – with world number three Nadal the top seed, and Korda the 12th seed.
"[His game has a] good physical look, good serve, good shots from the baseline. I think he's a great guy, [a] complete player. He has a lot of things to do in the next years in our sport," Nadal said in an interview at the tournament.
"I think I always believed since I saw him play that he is going to have the chance to be one of the best players of the world. Let's see. It's always the same.
"I think he has all the things that he needs to definitely be a top guy. Of course, things are not easy and you need to keep improving. But I definitely believe, if you ask me – he [is] going to be a great one."
Nadal and Korda could face off in the final of the Citi Open as they are in opposite sides of the draw.