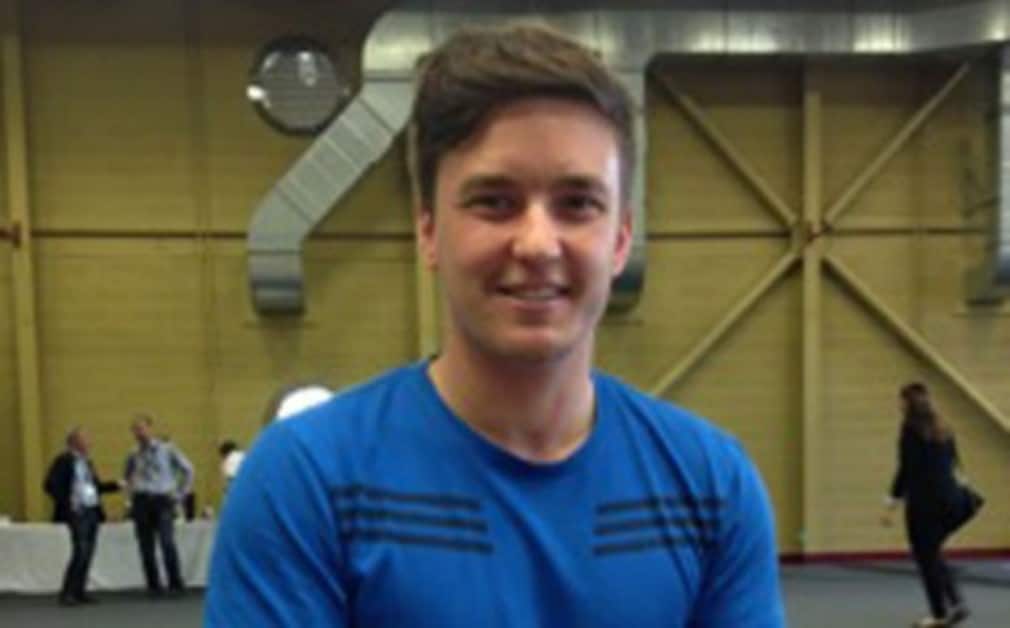 My Wimbledon: Gordon Reid
Originally published on 04/07/14
Before I played wheelchair tennis I used to be a tennis player on my feet since I was about six, so I always had a love for tennis when I was younger and Wimbledon was the biggest tournament of the year. My first memory was when Goran Ivanisevic had his run, I loved watching him play and actually had the same shirt as him. I wore that every day during that summer, every time I played. Think my mum was fed up washing it for me every night!
Ivanisevic was one of my earliest memories of tennis, it was [Roger] Federer and [Rafael] Nadal who had the rivalry when I was growing up but Ivanisevic when he won Wimbledon was the one I really remembered.
I lived in Scotland so it was difficult to get down but I was always glued to the TV when Wimbledon was on. Tennis was constantly on the TV, my whole family enjoys tennis. I would go down to my local tennis club in Helensburgh and be involved in the little tournaments in the summer and we would have Wimbledon on the clubhouse so any time we had a break we would watch it.
The first time I went there was when I played in 2008. I had a wildcard with a British guy Dave Hilton, that was the first time I had been, it was quite surreal to be there for the first time and actually getting to play on the courts.
I remember we had so many people watching us because it was two British players, it was back on the old Court 3, before they built Court 2, there was a big stand which was full, some of my family had come down to watch me. We got pumped by everyone we played but we had a lot of support and watching so it was a really good experience.
I'm playing with Tom Egberink in doubles this year, we have played a couple of times before, we are a similar age and have known each other from juniors and are good friends, so anything can happen.
There's definitely something special about Wimbledon. The grass and the all white, it's very traditional, every Grand Slam has its own uniqueness and it's own quirks, Wimbledon definitely has those things that stand out. Just being around the venue and the courts there is an atmosphere and buzz that you can't find anywhere else.