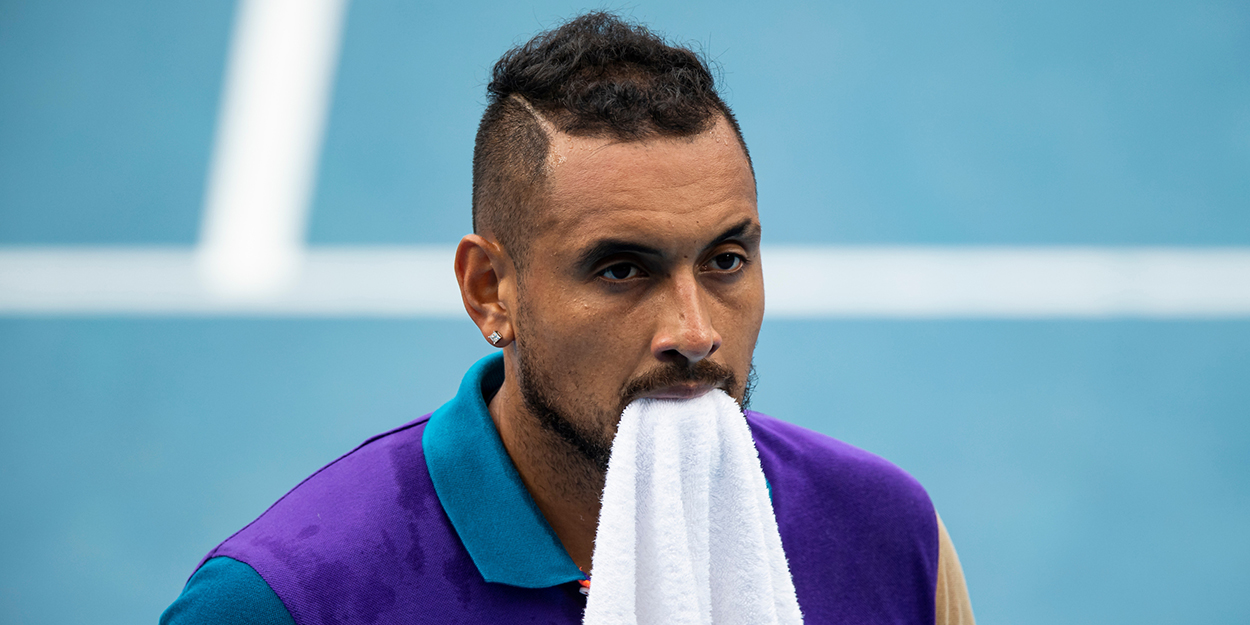 'My head is in the shed,' admits Nick Kyrgios after Citi Open loss
Australian star Nick Kyrgios admitted his 'head is in the shed' after losing in the first round of the Citi Open in Washington.
The world number 77 looked a shadow of his former self as he failed to defend the title he lifted in 2019, falling to American Mackenzie McDonald 6-4 6-4.
The Australian maverick, who hinted earlier in the week that he 'feels strange about his career', cast further doubt over his future after another laboured performance.
Following his defeat, the 26-year-old admitted he was 'barely getting angry' in the contest and that he was genuinely happy for his opponent to win.
"My head's in the shed, to be honest," said the talented Aussie. "I didn't play great. I know there are going to be a lot of people disappointed."
"I feel like I actually enjoyed my tennis more when it was so up and down. Like you see me today, like I'm losing and I'm barely getting angry."
"I actually miss the days when I was losing and I was carrying on and I was getting fined and I was throwing my racquets.
"That just meant that I just cared a lot. I actually cared what was happening. Now I lose and I'm actually happy for the other guy."
Despite his disappointment, Kyrgios admitted that a lack of match practice has had a clear impact on his competitive edge.
"I can't be too hard on myself. I haven't played a lot of matches," said Kyrgios.
"I don't really feel like my body and my mind quite understand the severity of some points because I haven't played that much.
"I never want to lose. I'm a competitor. But… it's weird. When I'm out on court, I don't feel the severity of a break point, I don't feel the pressure like I used to. It's like I don't feel the emotions as much as I used to when I'm on court."