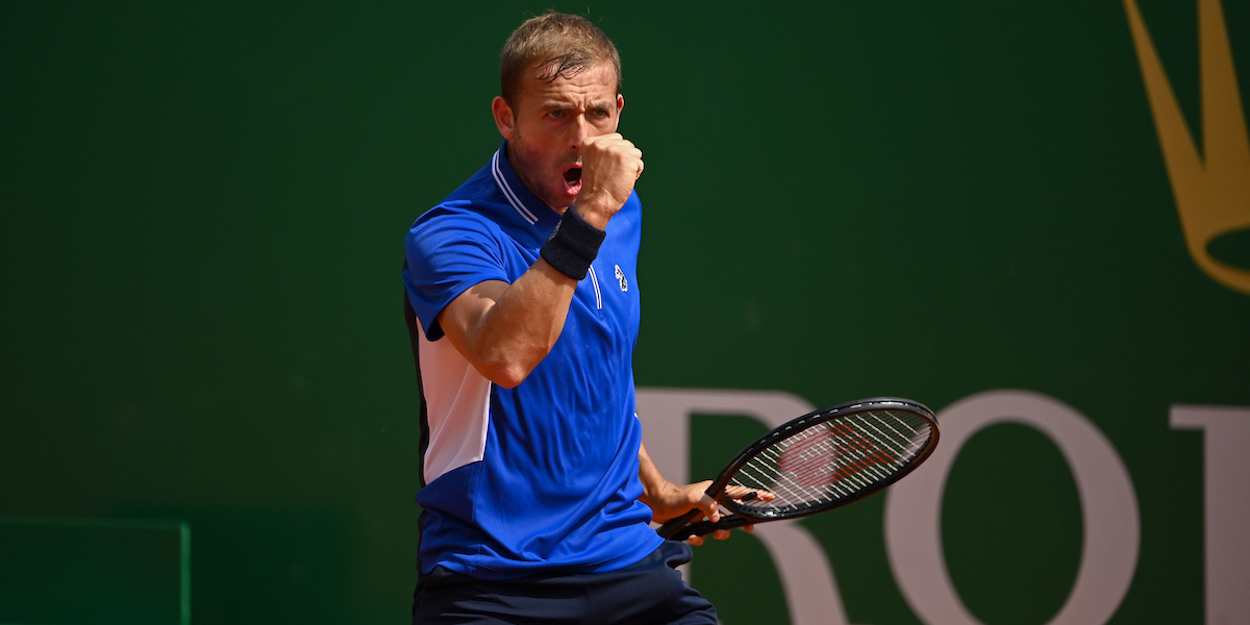 'My game plan worked against Novak Djokovic,' says Dan Evans
Dan Evans will be hoping to replicate the same level of performance to his victory over Novak Djokovic at the French Open next month. 
The British No 1 beat Novak Djokovic in straight sets in Monte Carlo to seal the biggest win of his career so far and faces fellow Serbian Miomir Kecmanovic in his opener at the French Open.
"It was obviously a special, special win – he's World No 1," Evans said.
"I think if you ever do that it's something you should savour, but I think more so I was really pleased with how I went about it, the game style I played.
"I really used my game that day and I don't think I played unbelievable – I think I played my game. I know he said after he played awful but I think a lot of that was forced. My game plan really worked."
Evans is yet to win a match at the French Open, losing to very capable clay court players in Tommy Robredo, Fernando Verdasco and most recently Kei Nishikori.
However, the Brit has had by far his most successful clay-court season and looks to be enjoying the surface for the first time in his career.
"The last few years I've actually played pretty well," Evans said.
"Against Verdasco I played a good match and then last year it was obviously freezing but I played a pretty good match and I actually played good tennis after the French and was unlucky not to do a bit better.
"It was a good start, good preparation for the end of the year but hopefully we can win some matches there and do some damage."
Discussing the reasons behind his much-improved clay form, Evans alluded to his movement and his aggressive style of tennis.
"I've got a bit better moving on it and it's like anything, you get a bit of confidence and it can all fall into place.
"I've been playing some good tennis on the clay, the way I like to play on the hard. Probably more aggressive on the clay than I would on the hard, which teaches myself a lesson about how I should play on the hard and make it more uncomfortable for these guys."
Another change for Evans is that former Argentinian player Sebastian Prieto is now in his camp, with Prieto having experience of working with experience clay-courters and Juan Martin del Potrio.
"If I'm honest with you, all I knew was that he had worked with Del Potro but I didn't know who he'd worked with before apart from quite a few of the Argentinian guys – but it was good," said Evans.
"His English is solid and more importantly he's a very good person and good to be around.
"It's worked so far. It's not just about results, because we haven't had great, great results just yet, but I've definitely felt like I'm improving."
(Photo credit: Ray Guibilo)