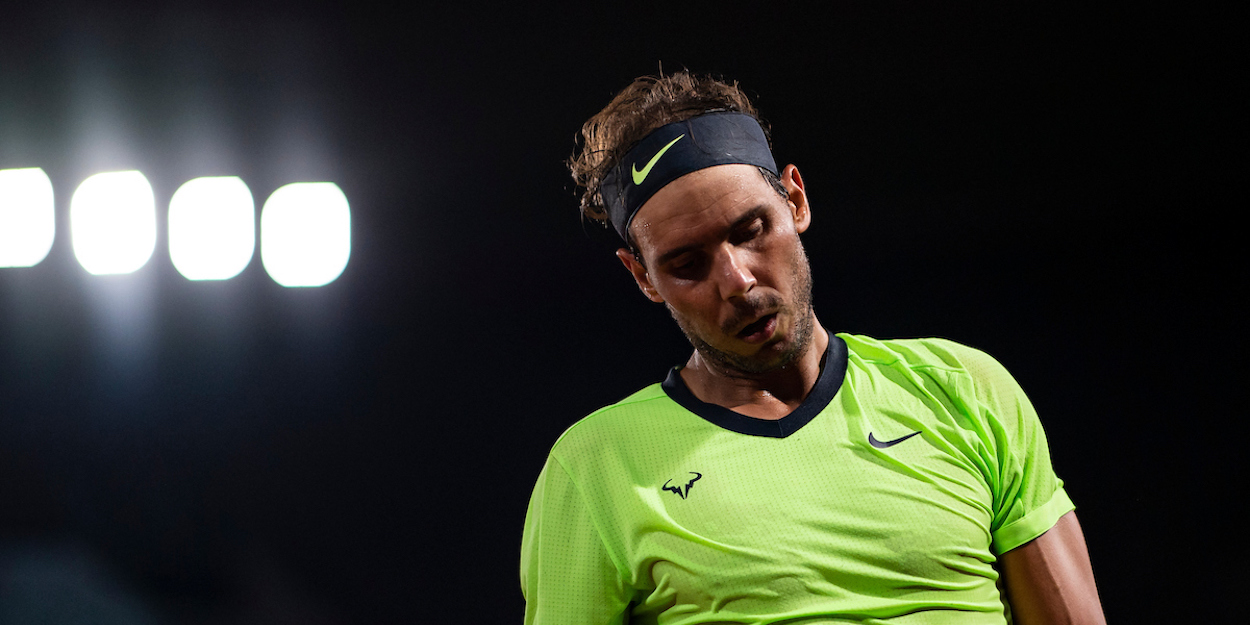 'My foot was better today,' Rafael Nadal provides positive update despite loss
Rafael Nadal provided a positive injury update as he saw his maiden Washington campaign come to an end after losing to Lloyd Harris in three sets.
The top seed, who had the crowd fully behind him at the Citi Open, failed to progress to the third round after losing 6-4 1-6 6-4 to the 24-year-old.
The Spaniard was making his return in Washington after struggling with a foot injury, which ruled him out of both Wimbledon and the Olympics.
Despite the disappointing loss on Friday, Nadal gave a positive injury update as he continues his recovery.
"The most positive thing is my foot was better today than yesterday, so that's the best news possible," Nadal said.
"I played against a player that played well. For the moment, I think I played better than yesterday, but in the third set when I had opportunities, the truth is his serve was huge and I played this last game really badly."
Nadal was in the match in the third set, serving 4-5 in the decider before Harris upset the top seed with a lob to book his place in the next round.
"You can't have mistakes in the key moments, and in the key moments in the last game, I was a little bit more nervous. My serve was not working the proper way," Nadal said.
Prior to the Citi Open, the 20-time Grand Slam champion admitted he went 20 days off the court due to his left foot injury.
"I was able to move a bit better, so that is very important, especially for me personally, to keep enjoying the sport and keep having energy, believing that important things are possible," Nadal said.
"And then I need to keep improving. It's true. I honestly didn't have two easy months. I had a lot of problems with my foot. I was not able to practise all the days that I really wanted, but I did as much as I could and I tried hard here.
"For me [the important thing] is just [to] keep going. Accept the challenge that I need to keep working, and I'll probably have another chance next week in Toronto. I'm going to keep trying my best."