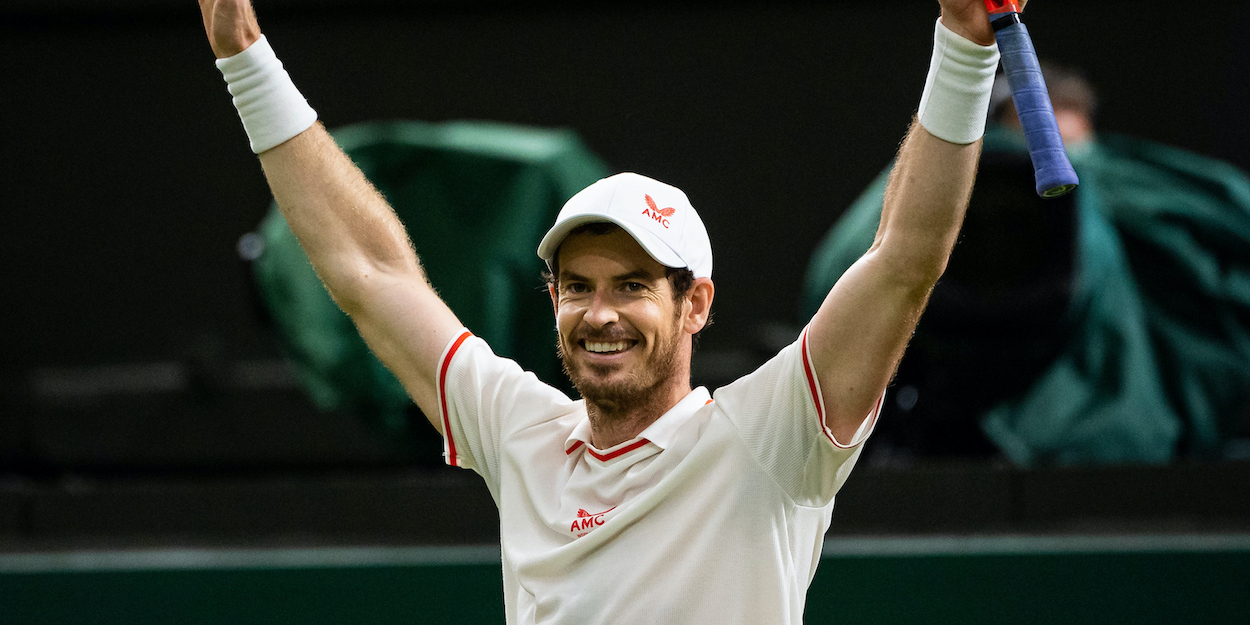 Murray into quarter-finals
In the first match of the evening session on a packed Arthur Ashe Stadium, the Labor Day crowds were looking for a great match. What they got was not a great match in the way that Rafael Nadal and Lucas Pouille had battled it out for four hours on Sunday, but a confident and well-executed match from Murray.
"I played very well, " Murray said, "tactically I played a very good match. I don't think I made any mistakes there. I kept good concentration throughout. It was a really good match. I think Grigor played his best, but I didn't really give him a chance to get into the match."
Since he lost to Dimitrov in the third round of the ATP Masters 1000 event in Miami back in March, Murray has won 26 straight matches against players outside of the Top 20.
Murray served well, winning 79% of his first serve points and even recording a serve of 141 mph, his fastest serve ever. "I am not expecting to do it again," he joked on court afterwards, explaining that he once recorded a serve of 145mph in San Jose, but the day after the speed gun was recalibrated, suggesting the recording was inaccurate.
The Scot dropped only one service game in the match, and he made 85% of his returns. Murray converted seven of 11 break points. It was a very different match for Murray than when he played Paolo Lorenzi in the third round.
"Once I got up in the score, I wasn't giving him any free points, I could sense it was getting tough for him," Murray said. "I just wanted to keep my foot on the gas, which I didn't really do the other day. That was the one thing that I wasn't happy with against Lorenzi."
Dimitrov felt he had not played well: "I'm very disappointed with the result. I feel I've been doing really well the past five, six weeks," he said. "Practice-wise, winning a few good and close matches when I had to. Obviously today I ran out of fuel I think physically and mentally."
The Bulgarian played five sets against Jeremy Chardy in the second round and followed it up with a four-set victory against Portugal's Joao Sousa. In reaching the fourth round of the US Open he has achieved his best Grand Slam result this year. The 25-year-old made the third round of the Australian Open and Wimbledon.
"Especially the past five, six weeks I feel I've been doing the right things, been really good with my professionalism on and off the court," said Dimitrov. "Discipline has been better I think overall. My game plan is a little bit better. So I think things are moving a little bit forward.
"Andy right now is the best player out there. Of course, he deserves all the credit today."
Murray will play Kei Nishikori in the quarter-finals on Wednesday. "I have played well against him in the past," said Murray of the No.6 seed. "But, you know, he likes these conditions. He plays well in New York. He's made his only Slam final here. He beat Novak [Djokovic] here."