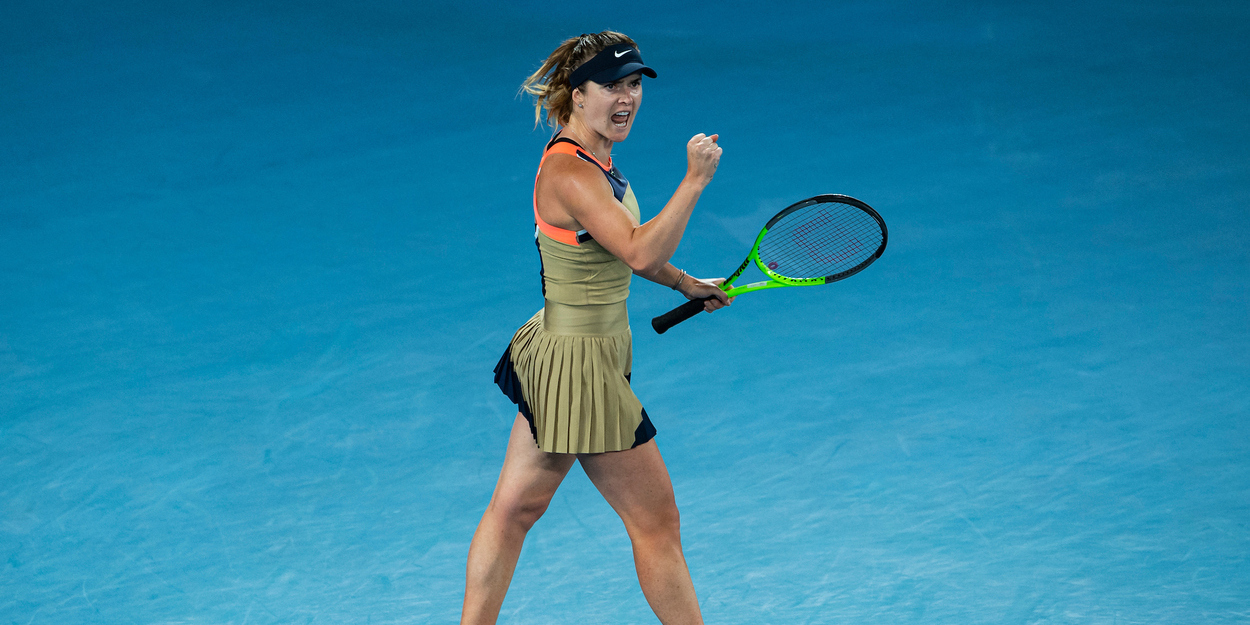 'You find this edge to fight more and play better' – Elina Monfils on Olympics
WTA star Elina Monfils has spoken of being "extremely proud" to represent her country, and of her goal to win a medal at the 2020 Tokyo Olympics.
The Ukrainian will be playing at her second Olympic Games after the 2016 edition in Rio – where she reached the quarter-finals.
The world number six is currently on a disappointing run of form – having lost seven of her last 13 matches going back to Stuttgart in April.
The 26-year-old adopted the surname Monfils after recently marrying ATP star Gael Monfils.
"Olympics for me is always an important event and I'm extremely proud to represent Ukraine. All the time when we have Olympic year, I look forward to that and I try to prepare as best as I can," Monfils told the ITF.
"For me, it's very special when I play for my country. It doesn't matter if it's Billie Jean King Cup or if it's Olympics. It's always something extra and you find this edge to fight more and try to play better.
"The goal, for me, is to get that Olympic medal. I'll do my best to prepare well and be ready for that. For my country, Olympics is a big thing.
"They really support you unbelievably when the athletes are competing in the Olympics, so it's very special for Ukraine and I definitely will do my best to prepare to get that medal."