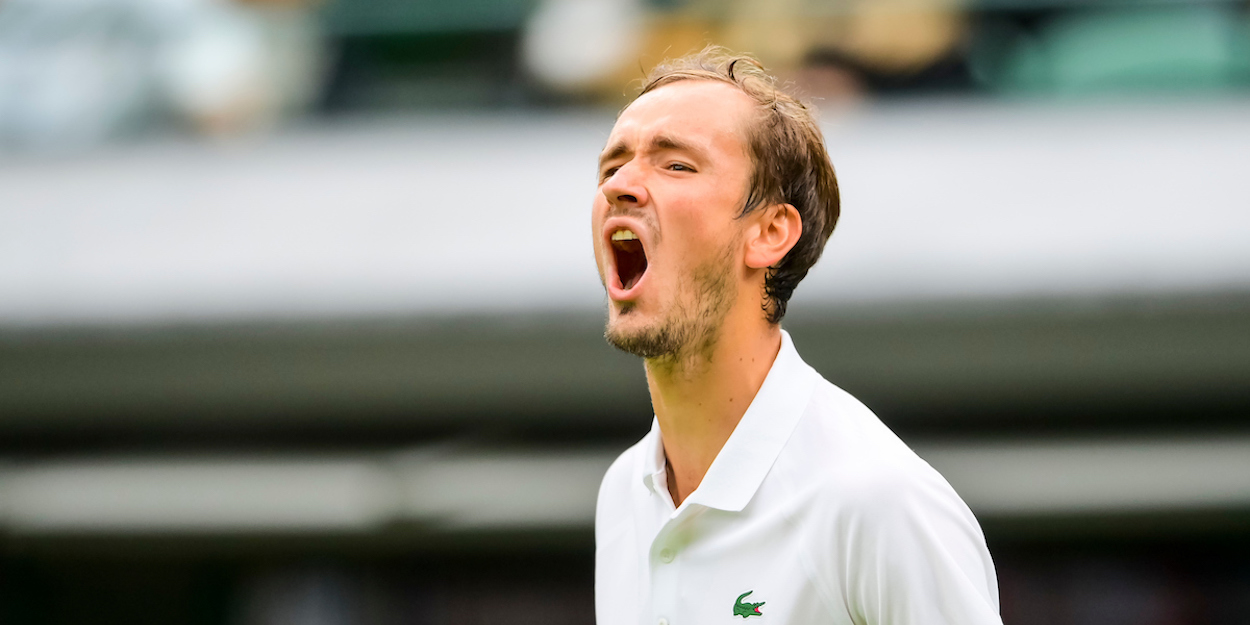 Medvedev targets No.1 but admits Djokovic 'doesn't want to lose points'
Daniil Medvedev admits he is totally unfazed by the possibility of taking the World No 1 spot from Novak Djokovic at Wimbledon. 
The Russian, who has reached two Grand Slam finals but is still yet to taste success, could snatch the number one spot in two scenarios: if the 25-year-old reaches the final and Djokovic fails to do so, or if they meet in the final and the Russian overcomes the Serbian to win his first Slam.
Medvedev, who is yet to progress beyond the third round at Wimbledon, believes it is possible to overtake Djokovic and admits it doesn't add any pressure.
"I need to make the final of a Grand Slam or win a Masters or win a Grand Slam to make it, especially with Novak who doesn't want to lose any points," he commented on his bid to clinch the top spot.
"It doesn't put extra pressure on me because I always just try to do my best, try to win matches and try to win tournaments. That's the most important. That's how you can actually become No.1."
Following his first-round victory over Jan-Lennard Struff, an opponent he lost to in Halle just two weeks prior, the World No. 2 is confident about his grass-court game.
"I'm feeling super good on grass. I'm feeling in great shape," Medvedev vowed.
"I think if I manage to raise my level a little bit, like always I have an opportunity to go far in the tournament. Being far in the tournament means you always have a chance to win."