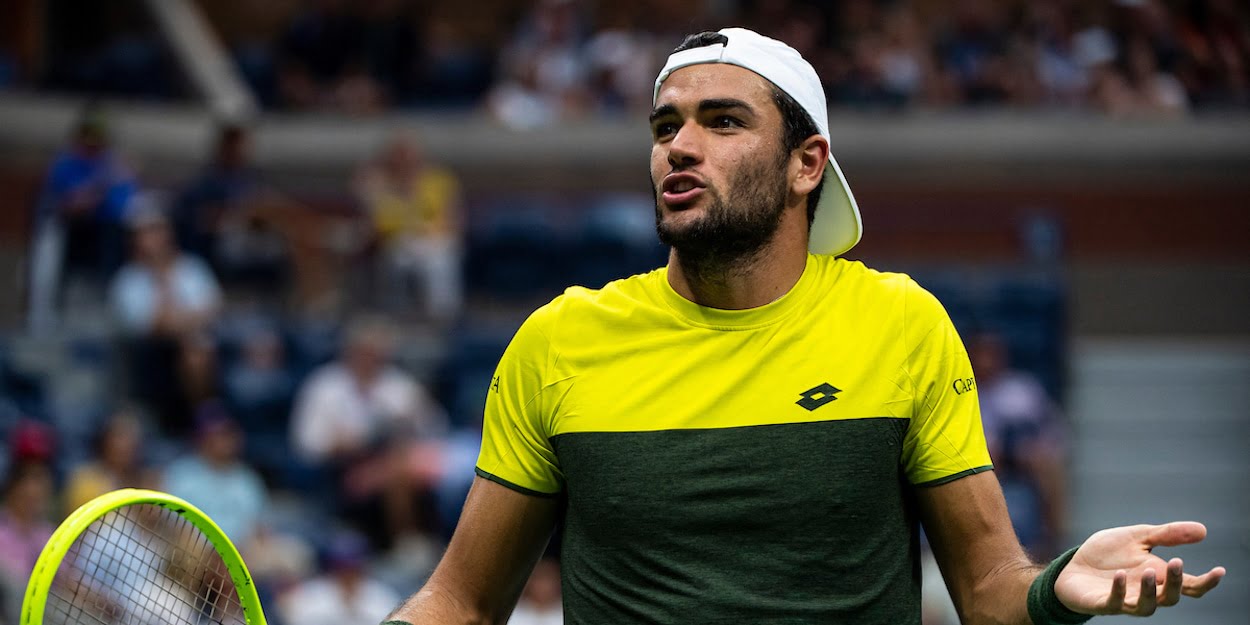 Matteo Berrettini on Australian Open quarantine: 'If I open my door, security tell me to go back inside'
Matteo Berrettini has lifted the lid on life in quarantine ahead of the Australian Open, revealing just how tight security is in the hotel.
Berrettini is coming to the end of the mandatory 14-day self-isolation period in Melbourne, where is his staying in the same hotel as girlfriend Ajla Tomljanovic.
However, speaking to Eurosport, the Italian revealed he is not even allowed to see her, and hotel security will get involved if he so much as opens his door.
"The only complicated thing for me is that Ajla is six floors below me but despite the negative tests and everything, we're not allowed to see each other.
"The good thing is that once we've passed this process, you are in fact free.
"On Sunday, my 14 days will end and then it's normal life; the restaurants are open, you can go for walks.
"Now we can go out but only when we are authorised to do so. That is either for when we're training on court or in the gym.
"If I open the door to my room now, the security will tell me to go back inside. But in the end, it's okay; it could be worse.
"I've managed to go out every day with my coach. I am able to train here in my room on the exercise bike in the morning, then two hours on court in the afternoon, and as I say, I've made sure it's all intense."
Matteo Berrettini is a former US Open semi-finalist, and he will be hoping to go at least one better in Australia next month.
Watch the Australian Open live on Eurosport and Eurosport app.