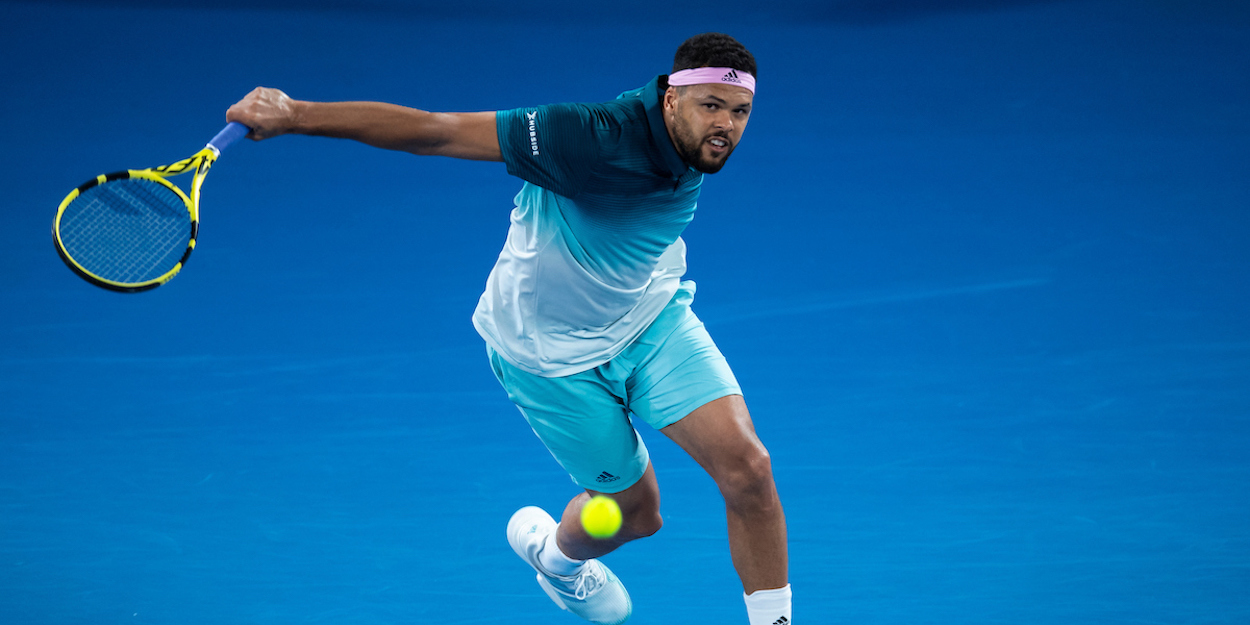 Marseille Open: Tsonga with "one of the best victories of my career"
Former Australian Open finalist Jo-Wilfried Tsonga says his win at the Marseilles Open is "one of the best victories of my career."
Tsonga, who reached a career-high number five in the ATP rankings, is now ranked 66th in the world and has suffered multiple serious injuries over recent months. The Frenchman had knee surgery last year and has not recorded a tour victory since the Paris Masters in 2019.
In the first round of the Marseilles Open 250 event, Tsonga defeated fellow veteran Feliciano Lopez 3-6, 6-4, 7-5 to set up a second round meeting with compatriot Ugo Humbert.
"This is probably one of the best victories of my career, because it was tough for me to play tennis. I had so much pain for so many months," Tsonga said after the match. "Today, I won one match. That was one of my goals for these few weeks… I'm happy like a kid."
The 35-year-old is a former Wimbledon semi-finalist, and showed signs of the huge forehand and serve combination that has defined the Frenchman's game. Lopez, 39 – a Queen's club champion and career-high world number 12 – served well to keep the match tight until the end.
"Both of us, we are almost 80 years old together," Tsonga joked. "I've known him for a long time and I have a lot of good memories with Feli… I'm really pleased that I won against him. For me it's a good victory; he plays well indoors, he's a lefty, he's tall. I'm just happy today."
Elsewhere, Frenchman Pierre-Hugues Herbert shocked Kei Nishikori 6-1, 6-4, to reach the second round in Marseilles.
"I knew I would need to be aggressive from the start, as I knew Kei would be better than me from the baseline," said Herbert. "I cannot complain about anything today and I stuck to my game plan from the beginning to the end. I am very happy with the win. I kept moving forwards and did not let him play."