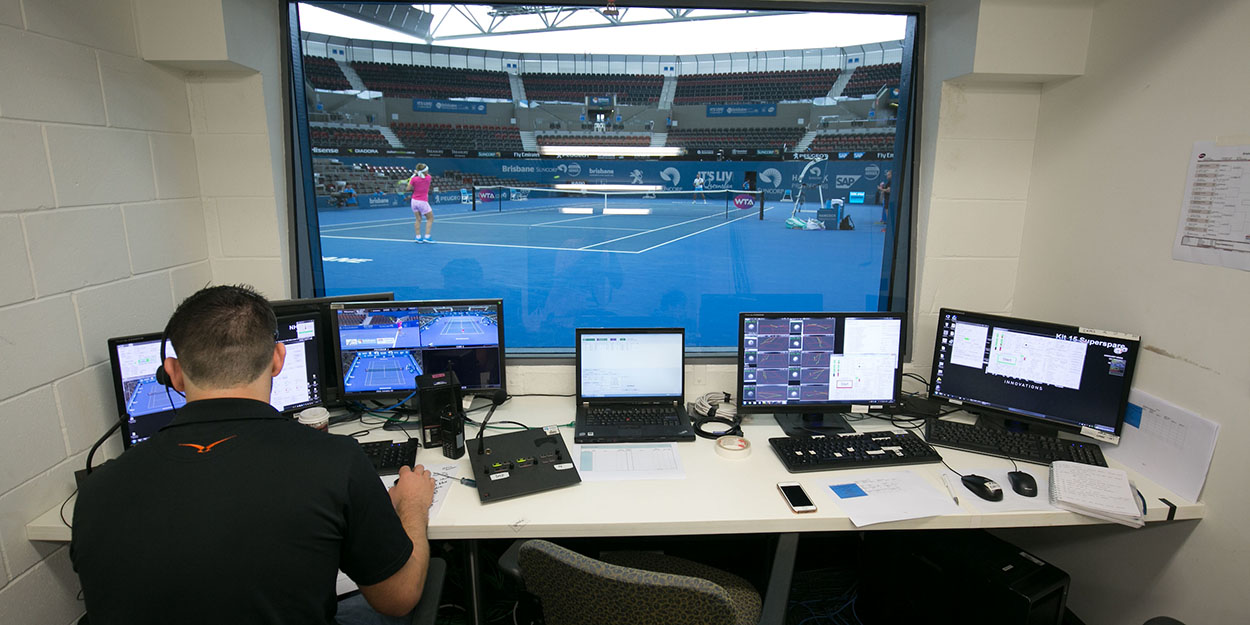 Line-judges to be replaced by Hawk-Eye Live for all Masters 1000 events in 2021
All Masters 1000 tournaments in 2021 will use Hawk-Eye Live instead of line-judges, it has been claimed by a report.
With the globe still struggling to get to grips with the coronavirus crisis, there is an urgency for as few people as possible to be out on court during matches.
That made line judges something of a rarity in 2021, and according to Tennis Majors that will continue into this year too after an agreement among the Masters 1000 tournament directors..
Kevin Anderson, president of the ATP Players Council, has also thrown his weight behind a proposal to make the move to Hawk- Eye a permanent on.
"I know we've spoken about it (on the Player Council)," Anderson said in an interview.
"I didn't know it was like an official decision across the board yet. I think it's looking like it's more prevalent.
"It certainly looks like things are heading in that direction. I think I saw Australia (the Australian Open) is going to do Hawk-Eye live.
"The system works really, really well. I think it completely takes out any of the guesswork.
"That sort of automation is happening all across the world, in so many different industries.
"It does seem to make sense, especially during this time. I say probably Covid's accelerating that, because it definitely reduces the human interaction."
One thing that will need to be clarified is how best to look after those currently finding employment as line-judges, and it's something Anderson acknowledges needs looked at.
"Yeah, that's a really good point," he said.
""That's something I guess we still have to discuss and think about, because it doesn't maybe seem something pressing now, but obviously in a lot of sports, that's something that's really important.
"I'm sure we'll have more conversations about that moving forward."