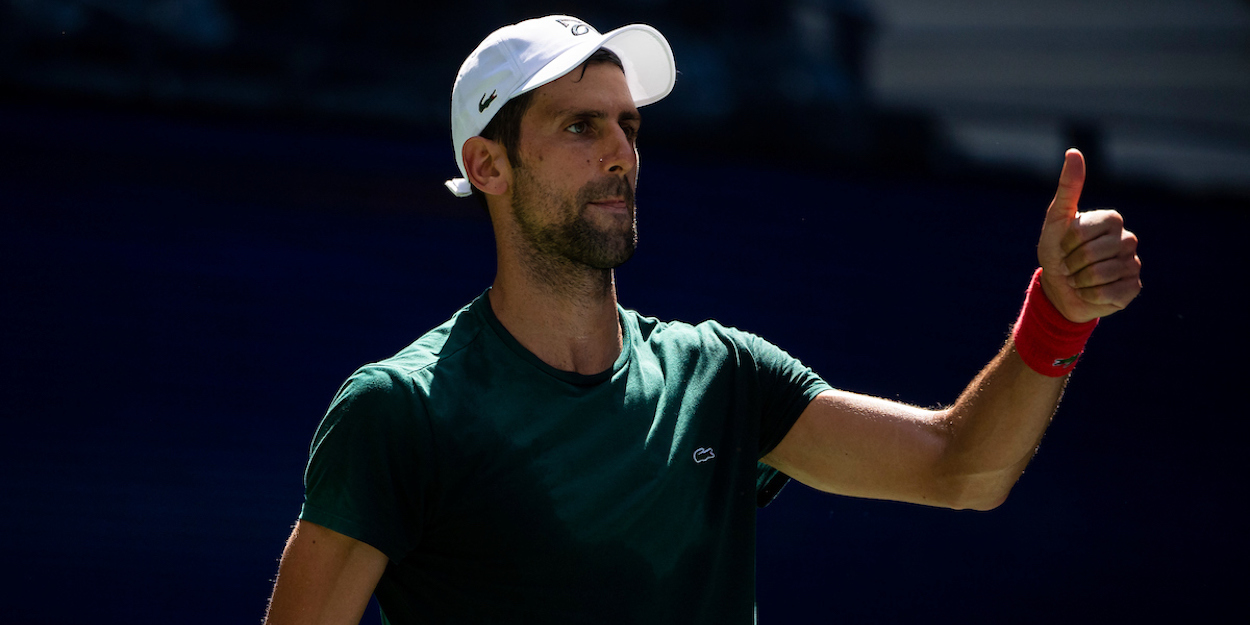 Grand Slam legend identifies why Novak Djokovic is "more of a complete player"
A two-time major champion thinks Novak Djokovic is "more of a complete player" after developing an area of his game that was the only possible "chink in his armour".
Stan Smith – champion at the US Open in 1971 and Wimbledon in 1972 – revealed he spoke to the Serbian about this improvement after his Wimbledon victory in July.
World number one Djokovic defeated Matteo Berrettini in four sets to claim a sixth Wimbledon title, and 20th Grand Slam crown.
The 34-year-old is aiming to seal a historic Calendar Slam triumph this fortnight by adding the US Open trophy to his victories at the year's first three major tournaments.
"When I saw him after the match at Wimbledon, the only thing I said to him is – 'You're really volleying a lot.' He was volleying pretty well because – if there was any chink in his armour – he's missed a lot of backhand volleys that have been relatively routine," the American told ATPTour.com.
"But he served and volleyed a lot against Denis Shapovalov in [the semi-finals], and against [Matteo] Berrettini [in the final] he didn't miss many volleys either.
"It was a good indication that he's gotten a little more confident coming to the net and he's figured it out that that is the right play against certain players and therefore it makes him more of a complete player."
Three-time US Open champion Djokovic starts his campaign in New York with an opening round tie against Holger Rune on Tuesday.
Smith added on which stroke he feels is Djokovic's greatest strength: "When I see him miss a backhand, I'm sort of surprised because he's usually in great balance and in that match he'd maybe be out of balance one out of 15 times.
"The rest of the time he is on balance and when he's on balance, he doesn't miss too much. If he misses, he doesn't miss by much."