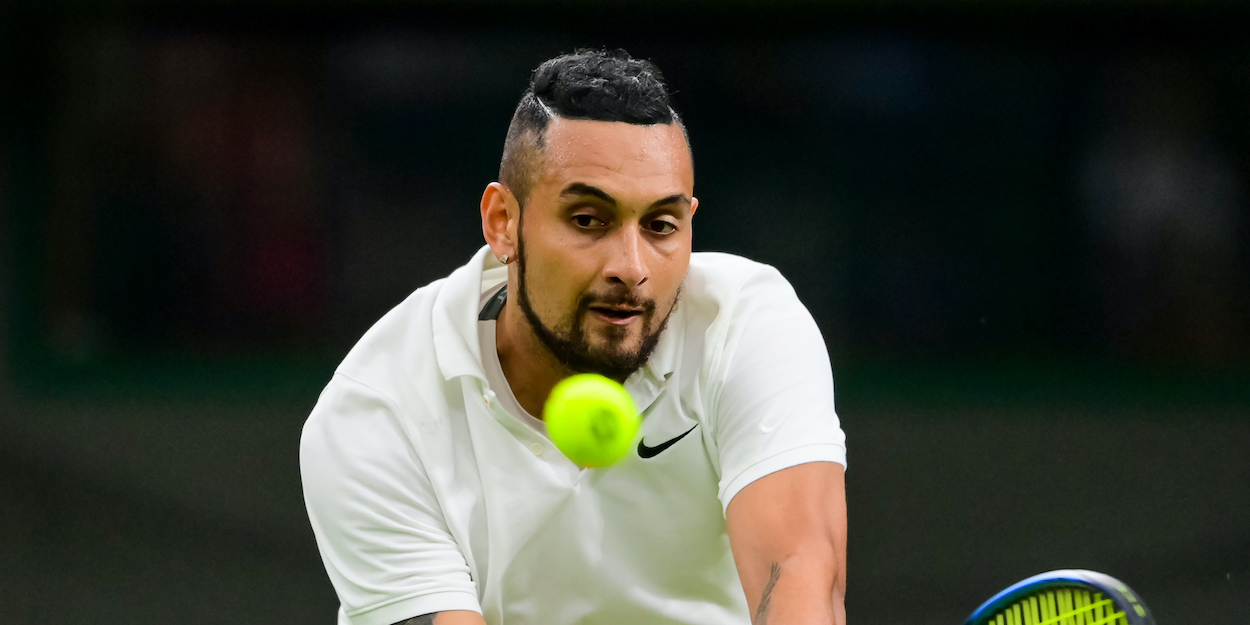 Kyrgios ready for Hopman Cup
At a photo shoot in St James Mitchell Park in the south of the city of Perth, Western Australia, Nick Kyrgios, a dog lover, met three dogs from The Dalmatian Rescue Association of Western Australia.
"I'm a massive dog lover," said Kyrgios. "I've had dogs pretty well my whole life. I've got a Golden at home and every time I get a chance to play with a new breed of dog that I haven't played with before it's a lot of fun. They were pretty cute."
"They were pretty well-behaved. My dog at home is probably a little bit worse behaved than they were. They were good."
Speaking in advance of the exhibition event, which kicks off on New Year's Day in Perth, Kyrgios said: "I think the Hopman Cup is perfect for me. The format of the game and the court style is perfect preparation for the Aussie summer. It's enjoyable as well. I really like Perth. I've played one Davis Cup tie here and I feel comfortable. I really like it here."
In 2016 Kyrgios and partner Daria Gavrilova won the title for Australia for the first time. "Hopefully we can win it. I think going back to back would be great," he said. "I think Australia has only won it twice as a country, so to win it again would be awesome. You definitely want to win the matches that you play when you go out there and that's just going to add confidence."
Talking about his partner, he said: "She's a great character. She's a great tennis player as well. She had a great year and I think she's only going to have a better year next year if she stays healthy. She's a good friend. We played juniors together as well, so I know her pretty well."
Kyrgios explained he has taken a slightly different approach to the off-season this year.
"I played IPTL and we won there – again. So that was a good way to start off my off-season. Then I took a week off with my girlfriend in the Bahamas and then I just took it a bit easy to be honest. I didn't want to do too much. I just kind of stayed at home and enjoyed it with my friends and family and just come into it fresh. The Aussie summer is pretty tough mentally.
"I would always love to have more weeks off because the tennis season seems to come round really quickly. But I was well aware that I had Hopman first up and that it was really good preparation last year, so hopefully I can get out of it what I did last year."
In 2015 Kyrgios advanced to the quarter-finals of the Australian Open, and in 2016 was defeated by Tomas Berdych in the third round.
"I'm playing OK," Kyrgios said of his current form. "This off -season I kind of took the option to come in fresh. Last year I did a lot of work before the Oz Open and I just took a bit of a different approach this year. I think I had a great year [in 2016] and the level I'm playing is pretty good."
At Hopman Cup, the Australian pair will play the Spanish pair Feliciano Lopez and Lara Arruabarrena in the evening session on New Year's Day.