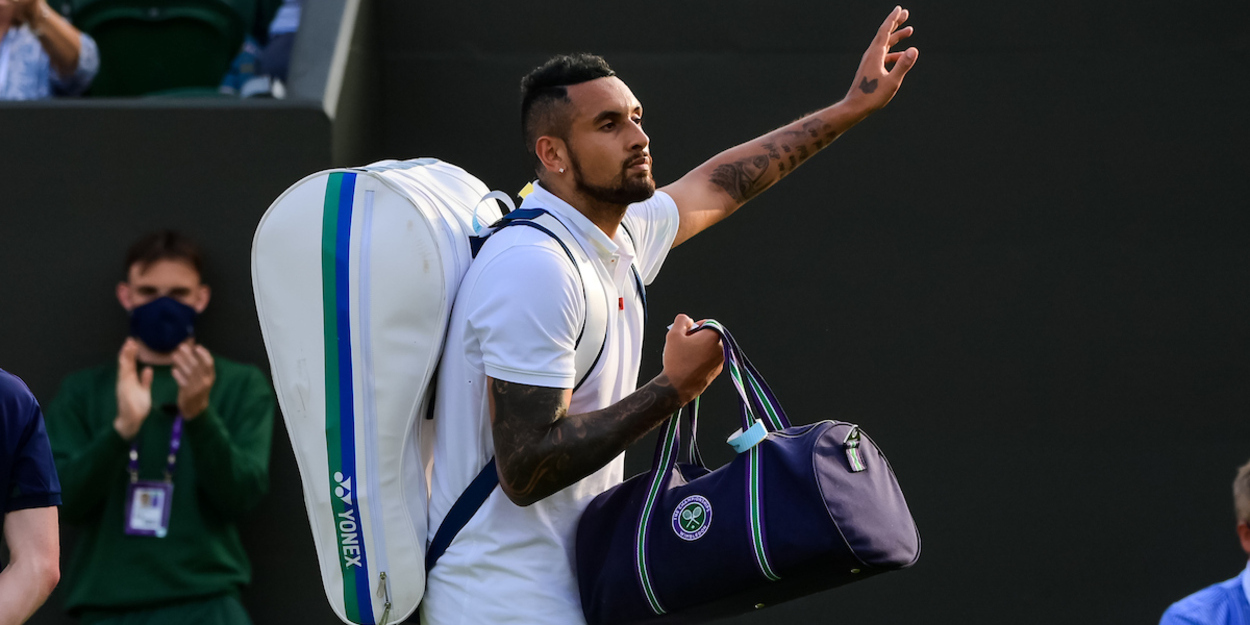 Kyrgios may have 'brutal' Wimbledon news for Venus Williams
Nick Kyrgios was forced to withdraw from his third round singles match due to an abdominal injury, which has plunged his doubles partnership with Venus Williams into doubt.
Kyrgios said 'it was a dream come true' to play doubles with a Williams sister. The pair got off to a flying start, winning their opening round match in straight sets while thrilling a big crowd.
The Aussie last competed at Australian Open in February, the four consecutive days of matches have taken their toll on Kyrgios as he withdrew against Felix Auger-Aliassime with abdominal pain.
"Man, I'm hurting. Physically, I'm actually getting out of bed and I'm struggling. Obviously this sport demands a high amount of preparation and training."
"It's a physical week. I'm doing the best I can. I'm trying to eat well, I'm trying to get some rest, I'm trying to recover as much as I can, and stay hydrated. I'm doing all the right things." Kyrgios said.
"High five! High f…….. aahh forget it"#Wimbledon #bbctennis

— BBC Sport (@BBCSport) July 2, 2021
Kyrgios went onto say it was 'heartbreaking' that he may have to withdraw from his second round doubles match with Williams.
"I've got goosebumps just thinking about the fact that I might have to tell Venus Williams that I can't play mixed doubles because of an injury."
"It's brutal for me because … I've now taken another day of her time. She's been here, she could have been planning other things. It's brutal." the 26-year-old added.
"I'm telling you deep down I'm one of the people that will try and do absolutely everything to play doubles."