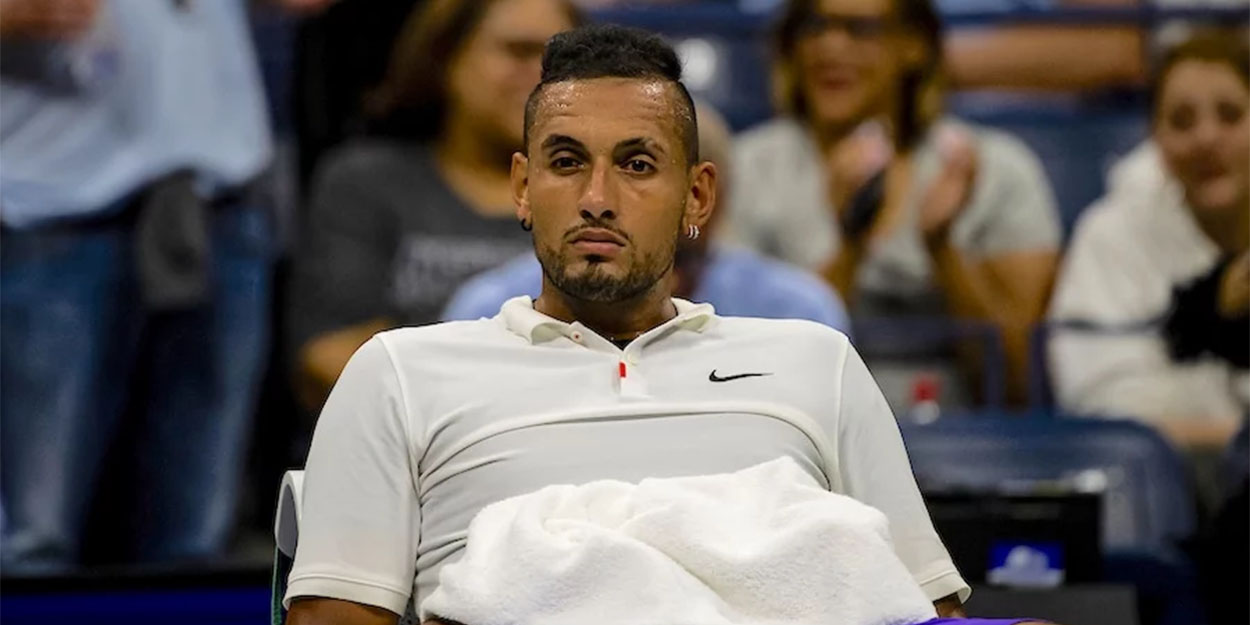 'I fell into dark places – 20 times as bad as Naomi Osaka', says Nick Kyrgios
Nick Kyrgios has spoken of his mental illness struggles and the need to be resilient to deal with the "hate, racism, and bull***t" he received.
The 26-year-old pointed to world number two Naomi Osaka – who recently took time away from tennis for mental health reasons – and said he went through things that were "20 times as bad".
The controversial Australian also gave his thoughts on the much-debated topic of whether he is good or bad for the sport.
Kyrgios is in action at this week's ATP 500 tournament in Washington – where he is the defending champion having won the previous edition in 2019.
"Deep down, I know that I'm great for the sport. Like, you need personalities like that. I feel like I'm just resilient," the world No. 77 said in a pre-tournament press conference.
"If someone is not as resilient as me mentally, the amount of hate I got, the amount of racism I got, the amount of bull***t that I got from the tour, from fans, from everything, I could have been…
"I did fall into places where – people like Naomi Osaka are now speaking about mental illness – where I was going through [things that were], in my personal opinion, 20 times as bad. All they receive is good press. They don't really receive hateful messages.
"They don't really receive ridiculously historic fines for hitting balls out of the stadium or getting a code violation. I was dealing with, like, not even close to the amount of stuff that was going on.
"That's what I think. Instead of out-casting and almost crucifying a personality, you say – 'Okay, this guy is different, let's act a certain way, let's not treat him like a Roger Federer or like a Marin Cilic. He's his own person'."
"I'm just saying this sport could have driven me into a place of dark, which it did for a bit, how mentally tough it was for 18, being one of the most well-known players in Australia, getting absolutely hammered with media. It's not so easy. Now I'm 26, I I'm old enough. I know it's all bull***t."