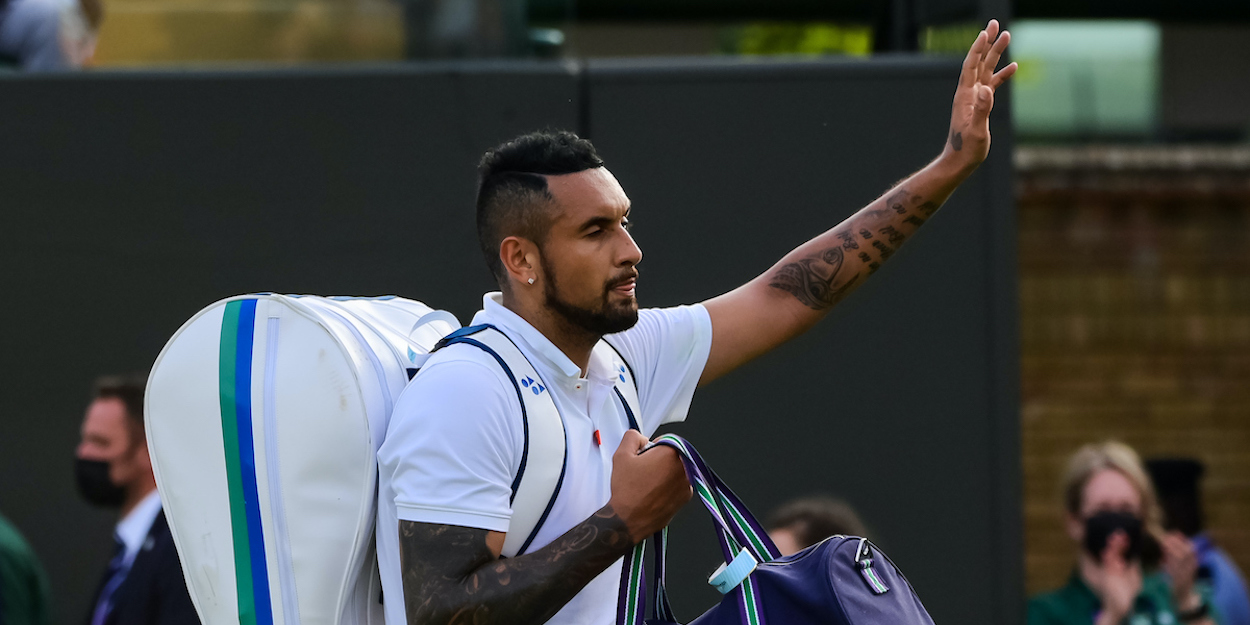 'I feel strange about my career' – Nick Kyrgios drops retirement hint
Nick Kyrgios revealed he currently feels "strange" about his career and hinted that he may not continue playing for much longer.
The 26-year-old admitted that at every tournament he plays, he feels it could be the last time he is ever going to compete there – including at his current event.
The Australian is in action at the ATP 500 tournament in Washington this week – where he is the defending champion having won the previous edition in 2019.
Kyrgios lost in the second round of the Atlanta Open ATP 250 event to Cameron Norrie last week – in his first appearance since sustaining an injury at Wimbledon.
"I don't take any tournament for granted. I don't take any match for granted any more. Every time I'm at an event, at a special one like this, I don't take any day for granted," the world number 77 said in a press conference.
"I love being around it. I try and soak in as much as I can. Just the practice, being around the courts, being at the highest level, I don't take that for granted.
"I'm not going to lie. I mean, I don't miss it that much any more. No, it's good. It's good to be back obviously, especially at these tournaments where I'm extremely comfortable and there's a lot of crowd.
"I think they're definitely hoping I do well. I definitely feel, I mean, it's pretty crazy. I don't know. I don't know. Like, when I come here and I play, I feel vibes.
"Like every time I'm at a tournament, I feel like it could be my last time I'm ever going to be here. In Atlanta I felt the same way. Washington. I don't know. I don't know where I'm at. I feel weird. I feel strange about my career at the moment."
Kyrgios will face American Mackenzie McDonald in the opening round of the Citi Open on Tuesday.