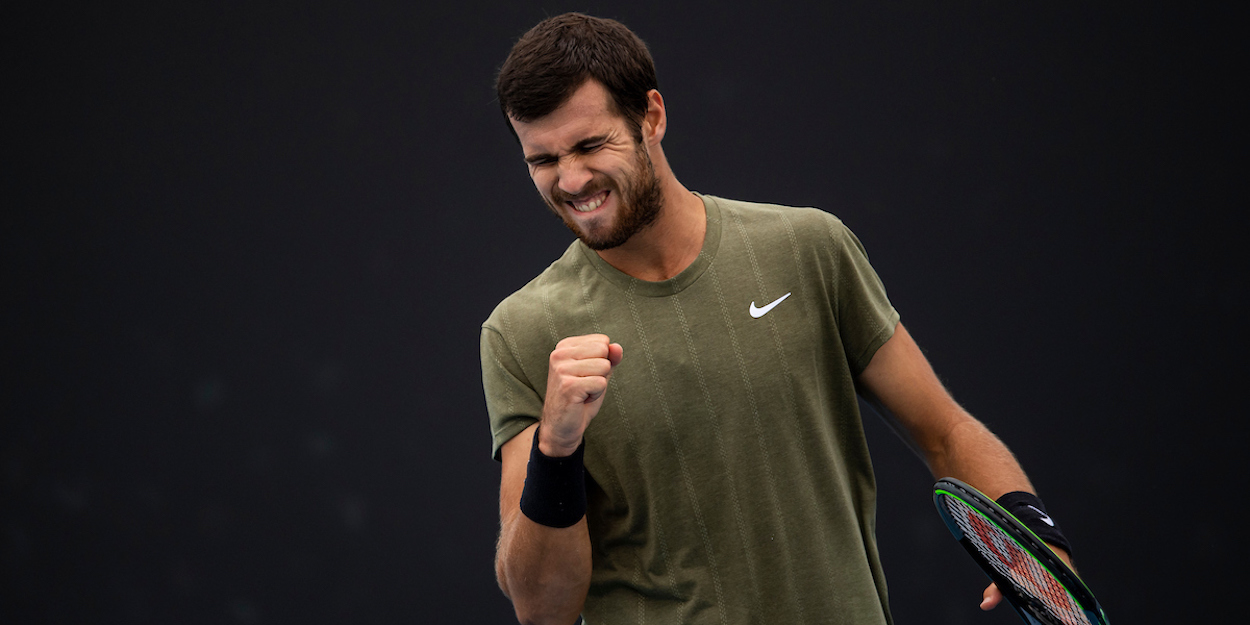 'I feel a lot of pain but am very proud', reflects Karen Khachanov
Karen Khachanov was torn between feelings of pain and pride as he reflected on winning a silver medal at the 2020 Tokyo Olympics. 
The world number 25 admitted that missing out on a gold medal hurts him, but still felt he "did everything" he could and was pleased to win silver for his country.
The Russian was downed 6-3, 6-1 by world number five Alexander Zverev in the gold medal match at the Tokyo Games on Sunday.
"It's an honor for me to participate in the Olympic Games for the first time in my life," the 25-year-old wrote in an Instagram post.
View this post on Instagram
"All week I was fighting for my country, for my family, for my team and did everything I could. The fact that I was so close to a gold medal makes me feel a lot of pain.
"However I am very proud that I could come this far and add a silver medal to the Olympic medal count for my country. Thank you everyone who supported and believed in me throughout this week. It means a lot to me."