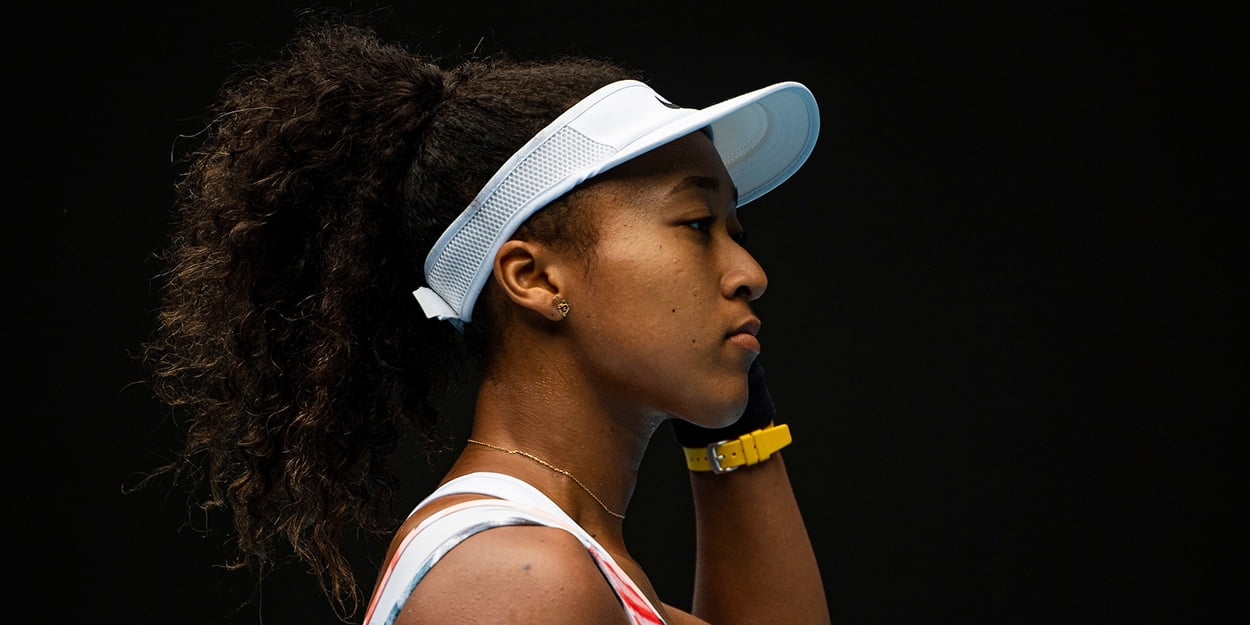 'Keep getting up!' – Naomi Osaka reveals Novak Djokovic advice for success on clay and grass
Naomi Osaka believes a lack of trust in her movement is holding her back on clay and grass, and she has sought the advice of Novak Djokovic to help her.
Osaka has established herself as the most fearsome hardcourt player in the women's game after winning four Grand Slams on the surface.
However, she has had considerably less success in Europe, where she has struggled to make any kind of an impact at all on the clay of Roland Garros or the grass of Wimbledon.
She will attempt to at least start to put that right at the French Open next week, but she says improving her movement will be paramount to making that happen.
"I realised I was a bit sad because of my loss [in Madrid]," Naomi Osaka said.
"And then I began thinking 'when was the last time I was sad that I have lost a match like this?' And I realised it's been a while.
"I actually do trust myself sliding [on clay]. I think it's just the process of moving after the slide which is a bit difficult.
"I would say last year [2019] I was definitely very scared, because I actually got injured once on grass because I slipped and I hurt my knee. So it definitely scarred me a little bit.
"It's a bit funny, I talked to Novak Djokovic about it, because I wanted to ask him how he moved so well on grass and he said that even though he falls a lot, he keeps getting up and he keeps trying different things.
"So I guess I'll try that the next time I'm on grass."