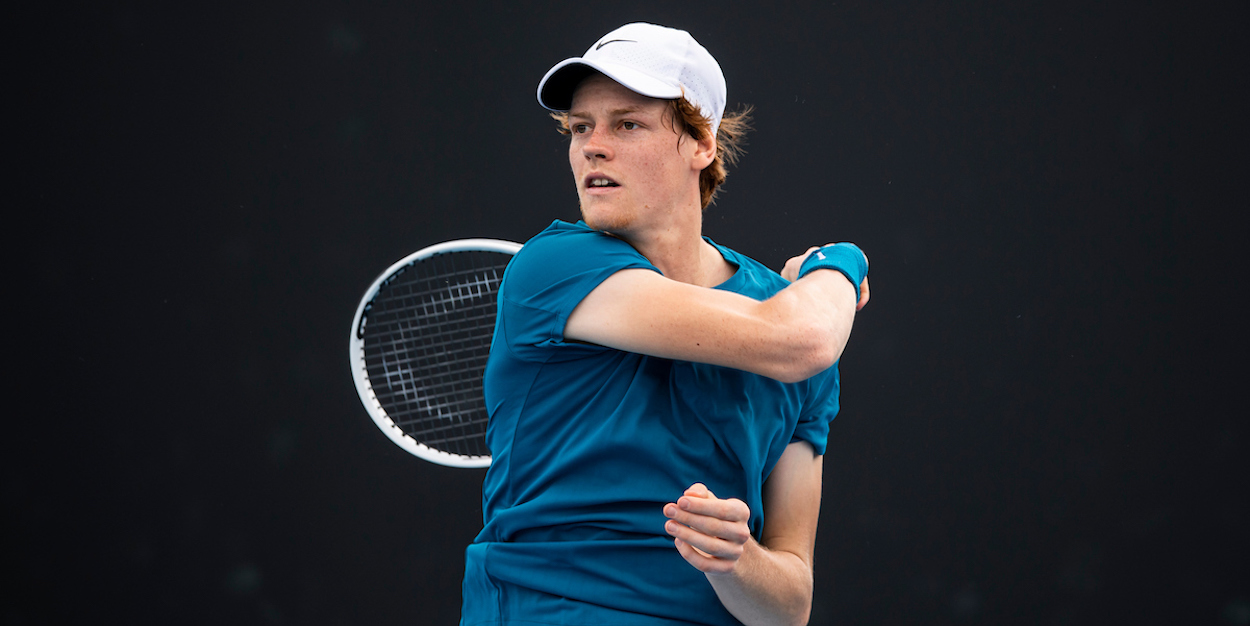 Jannik Sinner hitting power revealed as he records huge Miami Masters averages
Jannik Sinner demonstrated the sheer force of his hitting power after recording the most powerful shots at the Miami Masters.
Sinner reached his first Masters final in the event, but he was well beaten by Hubert Hurkacz for the title.
However, according to figures released by the Italian media, the 19-year-old was comfortably out-hitting powerhouses such as Andrey Rublev and Milos Raonic during the event off both wings.
The only player to really get close to him was another of the ATP Tour's most promising youngsters, Sebastian Korda.
Jannik Sinner topped Korda's average forehand speed by just a slither, but was well ahead of top ten players Rublev, Stefanos Tsitsipas, and Daniil Medvedev.
On the backhand side he was even more impressive, topping that particular chart by quite some distance.
Average forehand speed in Miami (Km/h)
Sinner 130,3
Korda 129,0
Raonic 125,4
Rublev 124,4
Tsitsipas 119,3
Medvedev 118,0
Average backhand speed in Miami (Km/h)
Sinner 118.6
Korda 112,5
Rublev 107,8
Medvedev 107,7
Hurkacz 105,7
Raonic 104,9