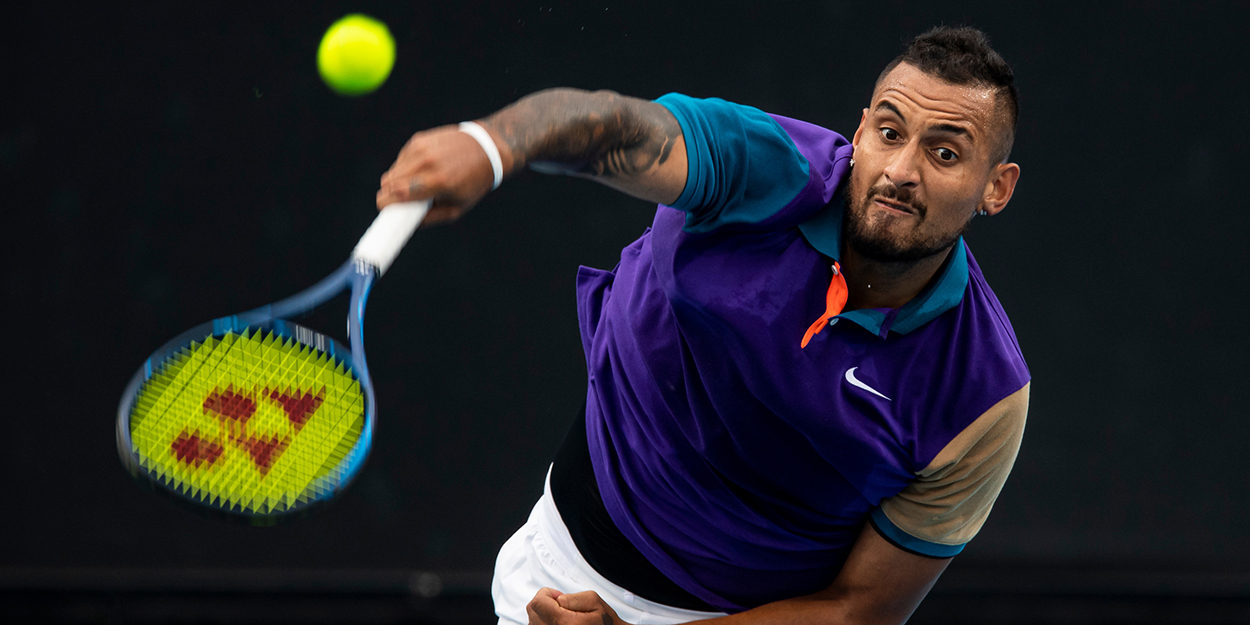 'I've had time to rest, now it's time to do what I do best' – Nick Kyrgios ahead of return
Nick Kyrgios said he does not "really care what others think and I play the way I want to play" and admitted he is "super excited" to return to playing tennis.
The world No. 56 is set to play his first event since the Australian Open in February at the Mallorca Championships ATP 250 – which will run from June 20-26.
The 26-year-old is then likely to continue his grass court season at the Queen's Club ATP 500, before featuring at Wimbledon.
"(I possess the) athlete belief. Whenever I go into something, I believe I am the best even though I am not," Kyrgios told The Daily Telegraph.
The Australian was labelled "the Denis Rodman of Tennis" by two-time NBA MVP Giannis Antetokounmpo to Insider earlier this year. Rodman was known as the 'bad boy of basketball'.
"If I passed (away) tomorrow, I would take that any day of the week, being remembered as the Dennis Rodman of the sport," Kyrgios continued.
"When I first think of Rodman, I think of someone that is completely comfortable in his own skin, who played the game he wanted and didn't really care what others thought.
"That is how I feel I go about my tennis career, I don't really care what others think and I play the way I want to play. I am super excited to get back there.
"I am travelling with my best friend and girlfriend. I think now is my time to play. I've had time to rest, regroup and see my family so now it is time to do what I do best."