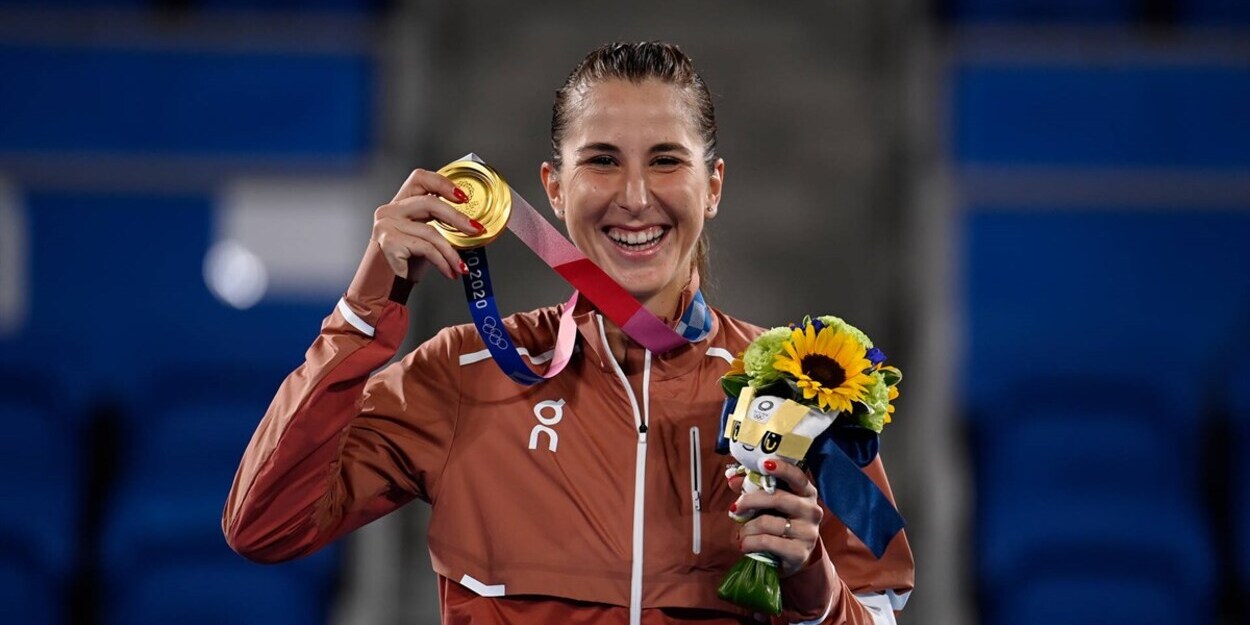 'I've already achieved my dream' – Belinda Bencic brings confidence to Cincinnati
Tokyo Olympics gold medalist Belinda Bencic is ready to get back to business in Cincinnati, but will face a repeat clash against finalist Marketa Vondrousova in round two.
The Swiss enjoyed an incredible run in Tokyo, now Bencic will hope to end 2021 with a couple more titles, starting in Cincinnati.
"Definitely a lot of people want to touch [the gold medal]," Bencic told reporters at Media Day ahead of the Western & Southern Open. "I can confirm that.
"For me, achieving this, it's already amazing. If I stop my career tomorrow I can be very happy about everything."
As Bencic gears up for US hard-court swing, she has took to reflect on what went so well in Tokyo and what lessons she can take into the rest of her career.
"I feel like all these things, the positive vibes, I didn't think so much about the tennis. Before the match I was of course nervous, but I was very excited to play the first Olympics, to be able to call myself an Olympian."
"For me, Olympics means so much. I'm not saying it because now after all I won it, but it's really from the start."
"I've always wondered how it is actually, when you have the match point in such an important Grand Slam or Olympic final. How do you even walk up to the line, finish it, and everything?"
"So now I actually know. I've heard a really good quote: when you always give luck a chance, go deep in important tournaments, then at some point maybe it will go for you, turn around for you." she added.