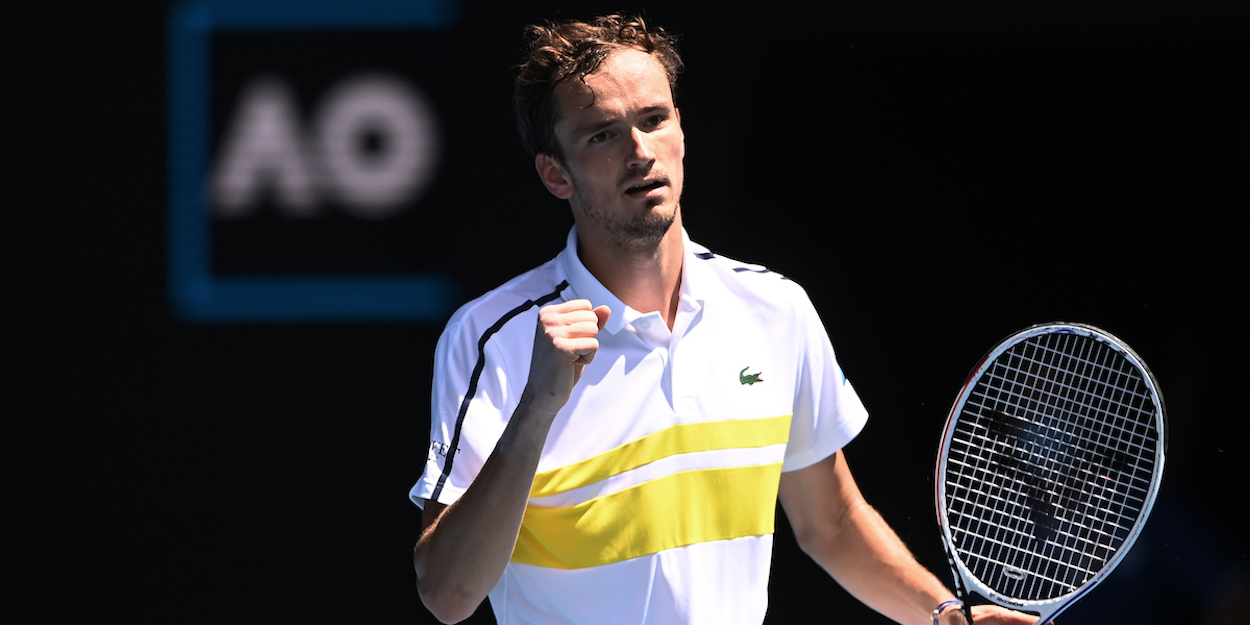 'It's time to build a new streak', says Daniil Medvedev
Daniil Medvedev has set his sights on building another winning streak ahead of facing Jannik Sinner in the Marseille quarter-finals. 
The Russian – who will rise to world No. 2 next week – won 20 matches in a row before losing to Novak Djokovic in the Australian Open final in February.
Medvedev then lost to Dusan Lajovic in the first round in Rotterdam last week, but got back to winning ways by defeating Egor Gerasimov in the Marseille second round on Thursday.
"It's time to build a new streak, a new dynamic," Medvedev said in his on-court interview after that straight-set victory.
"That's why tennis is sometimes good and sometimes bad. When you lose first round, you have next week to try to win the tournament.
"But when you win a lot of matches in a row, you can lose a few first rounds and then you are feeling like you're playing very bad.
"You always have to remember good moments. I know that I can play good indoors, for sure.
"I think Egor is always a good player on indoor hard courts. I actually think it was not his best match, especially at the beginning of the first set.
"He was doing some mistakes, I took advantage of it, so that's what I have to do. I have to focus on myself. I feel like I was playing well."
The 25-year-old beat Sinner in three sets in the pair's only previous encounter – which came in the second round of the same event last year.
On an intriguing second meeting with the Italian in the Marseille quarter-finals, Medvedev added: "He (Sinner) is a really strong player, so it's going to be an interesting match.
"That's a tough draw. I could definitely have an easier draw with playing Egor straight away and Jannik in the quarters. But it's also good to play if you're actually ready to win the tournament or not."